E-commerce wine startup Yahyn, a company that aims to help vineyards sell their wine in a DTC (direct-to-consumer) way in lieu of the traditional 3-tier system method, has made a groundbreaking move by launching an NFT wine allocation, the first of its kind in the world.
Yahyn jumped at the opportunity to be the pioneer in future NFT wine allocations. Any wine enthusiasts worldwide will tell you that the act of drinking only scratches the surface of the entire wine culture. Wine bottles are often seen as precious collectibles too, with some being sold for more than $500,000. The fact that people commonly collect wine bottles makes them perfect to be minted as NFTs too.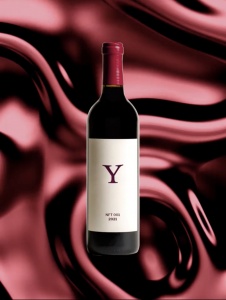 Yahyn's First NFT Wine Allocation
The costliness of the bottles all boils down to supply and demand. As usual, things that are scarce and highly demanded will be expensive.
"Yahyn is a tech first wine platform and NFTs represent a fundamental shift with how we as wine lovers interact with wine in the future. This emerging technology has the power to transform the commerce that artists and wine makers earn," said Pierre Rogers, Founder and CEO of Yahyn.
Yahyn's Marketing Director, Jack Ambriz said:
"I along with my team believe that this is a great opportunity for the wine industry to embrace change and adapt to the future, especially for luxury wine brands. Imagine buying your allocation through an NFT, and if you decide to crack your bottles open, you still have the digital asset to hold to your collection. That would be awesome, not to mention being able to own part of the vineyard's story through art, or giving wine auctions a new way to raise money to charities." 
Yahyn is communicating with some vineyard partners in order to make this a reality. Buyers can expect to receive the wine of the NFT that they have purchased as an unlockable item, like 3 bottles of Yan Cellars Cabernet Sauvignon.
By removing the middleman between the vineyards and consumers, Rogers believes that it will give them back the power that they should have had from the start.