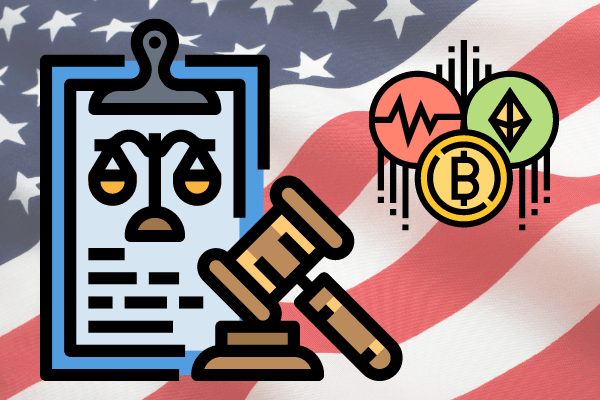 During Bloomberg's Crypto Summit on Tuesday, US Senators Cynthia Lummis and Kirsten Gillibrand — the duo who led the bipartisan crypto bill — remarked that there is a slim chance that the bill would be deferred to next year.
"I think both Kirsten and I believe that the bill, in one piece, as a total bill is more likely to be deferred until next year. It's a big topic, it's comprehensive, and it's still new to many U.S. Senators and so it's a lot for them to digest in the few remaining weeks we have in this calendar year."

Cynthia Lummis, US Attorney and Politician
The Responsible Financial Innovation Act was introduced on June 6 to address the responsibilities of the Commodity Futures Trading Commission (CFTC) and the Securities and Exchange Commission (SEC) in regards to crypto regulation — in addition to stablecoin regulation, banking, and the taxation of digital assets and interagency coordination.
That being said, the pair stated that certain parts of the bill could be passed this year via other legislation. Gillibrand pointed out that Senators Debbie Stabenow and John Boorman are currently preparing a bill that proposes the CFTC to become a key regulator for crypto. The bill rolls in specific parts of the Lummis-Gillibrand in regards to the classification of most digital assets as commodities — falling under the jurisdiction of CFTC.
Lummis added that a portion of their bill dealing with the regulation of stablecoins issued by financial bodies may also be rolled into another bill by the banking committee.
So far, the bill was relatively well-received by both sides of the political spectrum — which indicates that some "serious common ground" is being formed.
The duo acknowledged that their highly detailed crypto bill would need extra time to get the amount of attention that it requires before it can be voted next year. Gillibrand highlighted that Senators, regulators and lawmakers are starting to notice the urgency to get consumer protections in place.
"There's additional interest now, because they've seen that this is something important to do, that consumers are not being protected today, there's no oversight or accountability, and there's no rules of the road. So there's more urgency now, and also more of a sense that this is something we need to do," said Gillibrand, referring to the recent bankruptcy cases involving crypto lending firms like Celsius and Voyager.
Lummis have also brought up the $40 billion Terra ecosystem collapse back in May and the riskiness of algorithmic stablecoins.