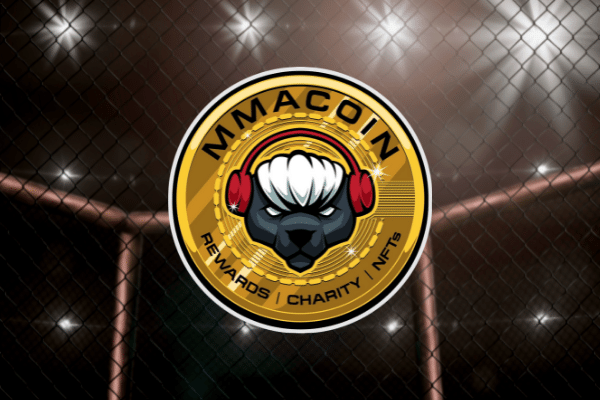 MMACOIN, LLC has recently revealed the first cryptocurrency for investors, fighters and fans of the Mixed Martial Arts (MMA) industry worldwide — MMACOIN™ ($MMA).
$MMA is a deflationary charity-focused cryptocurrency on the Binance Smart Chain (BSC).
MMACOIN believes that $MMA will dominate the industry with its best-in-class tokenomics, reputable token development team, professional core management team, first-rate sponsorships, unique fighter NFTs (non-fungible tokens) and extensive charitable giving.
A part of every non-merchant transaction of $MMA will go to :-
Children's charities, especially MMA-based charities.
$MMA token liquidity, which is locked for life.
Existing $MMA token holder's wallets through frictionless yield. $MMA holders will proportionally earn more of the token as other parties transact with it.
Token burning, as $MMA is deflationary.
NFT marketing efforts, token development, exchange listings, integrations, promotions, and more.
The NFT program aims to provide a way for sponsored fighters and other athletes to create and mint their own NFT collection, which will be made available via sales and $MMA promotions.
The token is not exclusively tethered to any single fight promotion company, allowing it to be widely available across the industry.
$MMA holders are able to enjoy periodic airdrops of the $MMARewards token, which can be redeemed via the MMACOIN merchandise store.