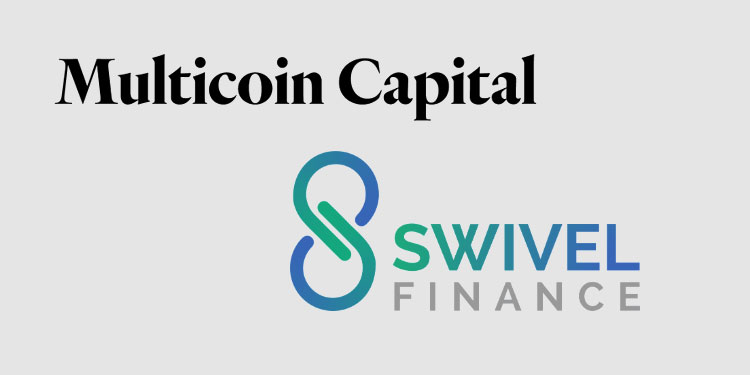 In a seed round led by investment firm Multicoin Capital, Swivel Finance – a decentralized protocol for fixed-rate lending and interest-rate derivatives – has raised $1.15 million.

Other participants in the funding included Electric Money, CMS Holdings, Divergence Ventures and DeFiance Capital, according to a blog post on Thursday. Several angel investors, including Huobi advisor Alex Pack, Aave CEO Stani Kulechov, and Imran Khan and Qiao Wang of DeFi Alliance, have also invested.

Initially, Swivel said it intends to encourage "trustless" interest-rate swaps, enabling "cautious lenders to lock in a guaranteed yield." By leveraging their rate exposure, investors will also be able to speculate.

Formerly known as DeFiHedge, the company said its interest rate offers would position it in the decentralized finance sector in a "unique spot" and could help grow the nascent DeFi industry.

In its funding post, Multicoin Capital reported that interest-rate derivatives are "the most liquid financial product on the planet," trading more than $6.5 trillion a day. "Swivel unlocks this market and brings these concepts to crypto."

As the present two-man team moves the project towards its version 1 mainnet launch, the seed investment will be used to ramp up the growth.