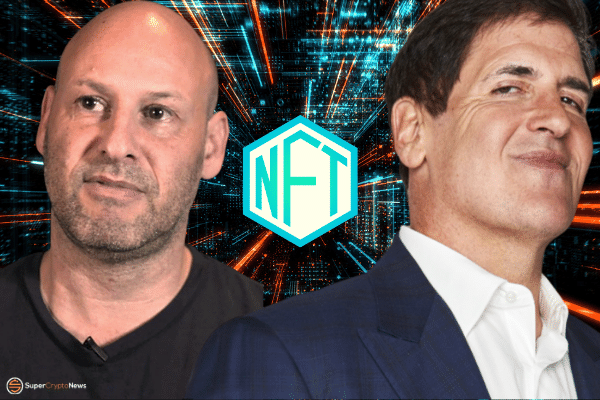 Nifty's, Inc has recently announced the completion of a pre-seed round supporting the development of an NFT-focused social media platform that connects premium brands, publishers and creators with the collectors, curators and fans.
Various digital art and other collectables within the realm of NFT can be created, collected, discovered and curated on this innovative platform.
Co-founder and CEO of Nifty's Jeff Marsilio was the lead of the National Basketball Association (NBA)'s digital licensing business and has played an important role in developing the league's fan engagement experiences, which includes the league's social media partnerships, VR game broadcasts and the NFT-centered platform NBA Top Shot.
"Our vision for Nifty's is to enable anyone with a passion for digital collectibles to be a part of a vibrant community and engage in an exciting new art scene filled with galleries and personal interactions that are unconstrained by the limitations of physical location," said Jeff Marsilio, CEO and co-founder of Nifty's. "We are proud to have several of the most influential investors in technology share our vision."
The financial backing in a pre-seed round has been secured, all thanks to well-known investors like Dallas Mavericks proprietor Mark Cuban, co-founder of Ethereum Joseph Lubin, an anonymous DeFi investor and an NFT "whale" named "0xb1".
The institutional investors are Draper Dragon, Liberty City Ventures,  Polychain, Tally Capital and Future Positive, led by Twitter and Medium co-founder Biz Stone, and co-founder of Swing Technologies Fred Blackford.
"Nifty's provides exactly what the digital collectibles space needs next as it evolves into much more than a creative marketplace – namely community and social engagement," said Cuban. "As an NBA team owner I saw how Jeff leveraged technology to dramatically increase fan engagement on a global basis, and am thrilled to be involved in building this community at the center of the NFT ecosystem."
Due to the capital infusion, the company is able to obtain DeFi project MEME Protocol's technology stack. The co-founders of MEME, Jordan Lyall, Chris Your, and Eric Tesenair, will become part of Nifty's league of co-founders.
"We are excited to utilize the robust technology that has made MEME Protocol such a success – with advanced NFT creators and enthusiasts – to offer the new Nifty's community sophisticated content and experiences that simultaneously make the space more accessible and inclusive,"
said Lyall. "It is important to Chris, Eric and me that our MEME community knows we will remain involved, and that what we have built together will continue to be their space for innovation and fun."
Officially launching by late Spring, the new platform strives to break down the technological and economic hurdles so that anyone can access, share, and have fun with the digital collectibles, while also being able to directly connect with creators and other community members.