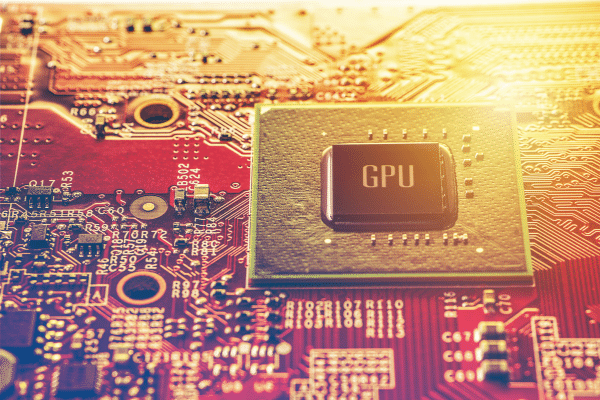 Nvidia (-1.06%) tries to fix a shortage of high end GPUs by nixing the cryptocurrency mining capabilities of some of its newer graphics cards
Economics behind cryptocurrency mining has improved amidst rising cryptocurrency prices, ease of ability to defeat Nvidia's modifications means that GPUs will continue to be in short supply for some time to come
So…you want to be a cryptocurrency miner?
Buying cryptocurrency with real cash is for losers, you're going to outsmart the crowd by mining some of that sweet, sweet digital cash and swap it out for "real" dollars.
Bad news is that it won't be as straightforward anymore.
For the better part of a decade, hobbyists (myself included) have been using high end GPUs to mine everything from Grincoin to Ether and with the power bills to show for it.
Unless you live in close proximity to a geothermal or hydroelectric power station, the economics behind cryptocurrency mining means that you'd better be sure that whatever you're mining more than covers the cost of your electricity.
That's if you can find a GPU to mine that cryptocurrency with.
With the price of cryptocurrencies soaring (never mind the recent pullback), more hobbyist cryptocurrency miners are coming back online and mining like it's 2017 all over again, as the economics of crypto mining start to make sense again.
A decline in crude oil and energy prices (ignoring the Continental Pipeline hack) has also meant that previously unprofitable cryptocurrency mining locations are now economically viable once more.
Demand from cryptocurrency miners, coupled with demand from video gamers born from the coronavirus pandemic, coupled with a global supply shortage in chips has created a perfect storm – a global shortage of GPUs.
Forget about the high end stuff like Nvidia's RTX 3090s or AMD's (-0.28%) Radeon RX 6900, even previous generation Nvidia RTX 20s and AMD Radeon RX 5000s can't be found anywhere, with scalpers selling these cards for multiples of their retail price on sites like eBay (-0.65%).
And now Nvidia has stepped in to make things even tougher for hobbyist cryptocurrency miners, announcing on Tuesday that it is intervening to prevent its most popular GPUs from being used for cryptocurrency mining.
Deliberately limiting the capabilities of its most popular GPUs to make them less useful, specifically for the tokens on the Ethereum network, Nvidia is trying to ease demand, while simultaneously steering miners to its family of purpose-built Cryptocurrency Mining Processors, launched earlier this year.
Because GPUs are more easily adapted to mine Ether and tokens on the Ethereum network, than Bitcoin, Ethereum accounts for about 90% of cryptocurrency mining activity using repurposed GPUs, according to Nvidia.
Nvidia announced yesterday that it would be limiting its latest RTX 3080 and RTX 3070 GPUs to limit their cryptocurrency mining capabilities, but as any cryptocurrency miner will tell you, the community will eventually find a way to get around any artificial caps that Nvidia rolls out.
The cryptocurrency world has defeated Nvidia's limitations of its GPUs before, and it will do it time and time again.
To be fair, the cat-and-mouse game played by Nvidia and cryptocurrency miners was never going to be fair – Nvidia has a team to try to erect barriers, the cryptocurrency industry can rely on the entire global collective of cryptocurrency miners to defeat such limitations.
For now, Tom's Hardware, a well known computer hardware review site, has judged that Nvidia's RTX 3080 and RTX 3090 are "by quite a large margin," the best for mining cryptocurrency on Ethereum, that's if you can get your hands on one of these delectable pieces of hardware.