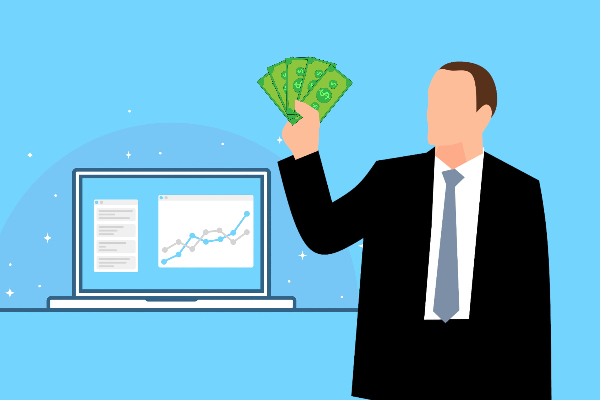 Bitcoin has fallen down to the $11,000 after the Fed's Chair Jerome Powell's speech on Thursday signaling more stimulus to the economy is on the way. Since the swing-low, Bitcoin has bounced back up and now is stuck in the trading range between significant support and resistance levels at $10,500 and $12,000. Despite the direction is still unclear, new on-chain data may suggest that we could see another Bitcoin's upside soon.
The creation price of unspent Bitcoins data from WhaleMap.io indicates that the majority of investors bought up Bitcoin at $3,800, $8,500 to $10,000, and $12,000 levels. With the price of Bitcoin being traded right around the final point of a heavily-accumulate level, this means that most Bitcoin HODLers are in profit. Most of the weak-hands who would have sold Bitcoin to cut loss might have already done so, and hardcore HODlers who were in red now have flipped profitable and looking for more gains in the futures thus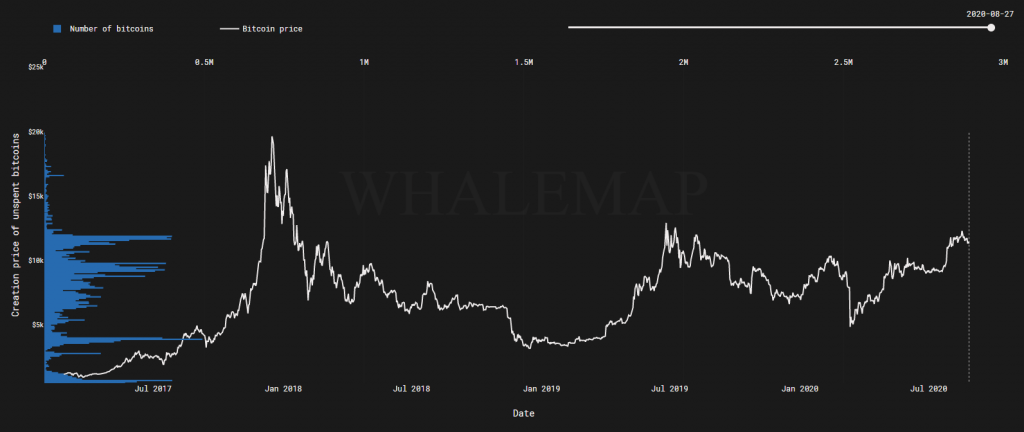 Breaking above $12,000 level will significantly reduce the selling pressure from investors who want to cut loss and get out of their unprofitable positions. The only selling pressures left from the point forward are from the short-term traders while most HODLers now aim higher to at least $14,000 to take profit.
Moreover, the data analytic firm Glassnode has recently shown that the amount of HODLers has been skyrocketing to a three-year high as there are more than 8 million BTC being inactive during the past two years.
The amount of Bitcoin deposits on cryptocurrency exchanges has also dropped drastically, down -9.6% year-to-date (YTD.) This kind of behavior shows that investors are not looking to unload and take profit on their Bitcoin stash any time soon.
You may also want to read: New Report: Futures Contract Volume Surged 300% From 2019-2020