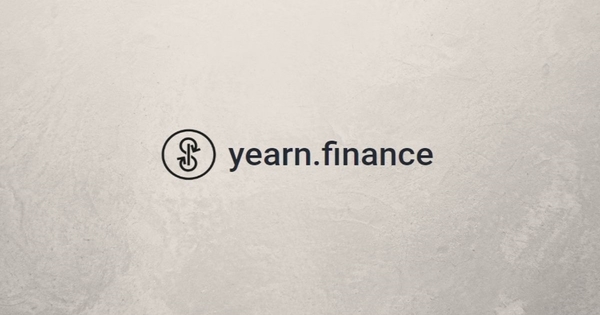 Yearn.finance's token YFI has soared to a new all-time-high (ATH) at $39,100 on Binance as investors begin to FOMO into the token. The price has almost doubled within the past 24 hours leading to the ATH pushing its market capitalization beyond $1 billion before seeing a slight correction down to $34,000 at the time of writing.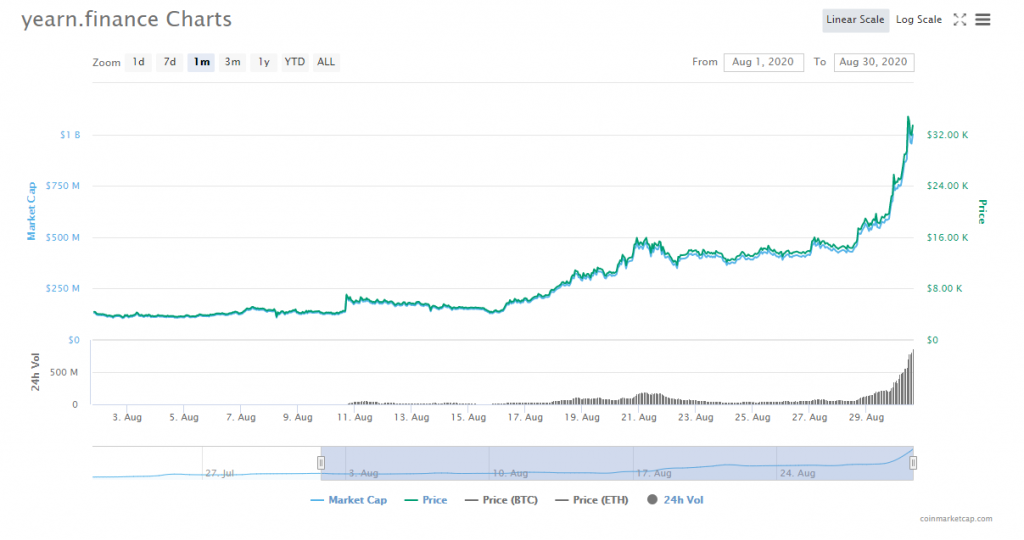 Image Courtesy: CoinMarketCap
Despite YFI inventor Andre Cronje's claim that his token is practically worthless but the hype around decentralized finance (DeFi) took the token price higher, it increased more than 880% in August alone.
Investors' sentiment remains highly positive on the YFI as Cronje is still continuously working to improve the project, introducing various new products in a fast-paced development. However, there is also a downside to this as the project is entirely based on its sole developer, Cronje, this could cause a lot of pressure and one line of bad coding can bring the system down to the ground.
YFI's forks such as yfii finance (YFII) and YF Link (YFL) also surged in prices as the FOMO (fear of missing out) is building up among investors.
You may also want to read: On-Chain Data Shows Most Bitcoin HODLers are in Profit, Lowering Selling Pressure