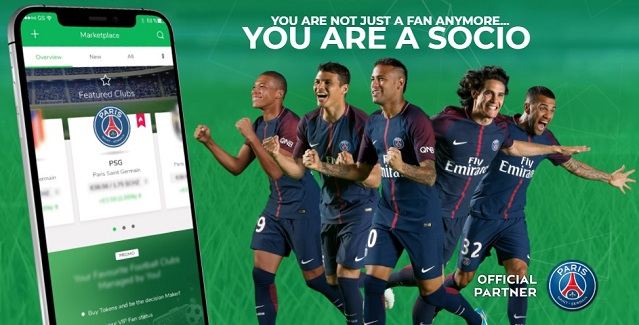 Renowned France Ligue football club, Paris Saint-Germain or PSG has partnered with Socios.com to issue a digital token for the club, $PSG. The token can be used as a bridge between the club and its fans to participate in various activities. This allows fans to interact with their favorite teams and also extend their fan base across the world as well.
Paris Saint-Germain (PSG) plans to let the fans who own $PSG token to vote in a poll choosing the team's next captain. Die-hard fans with $PSG token will also be able to vote for the team's new slogan from the followings:
50 years, 40 trophies, only 1 passion.
Ici c'est Paris.
Our history will become legendary.
Socios.com focuses its business around football clubs' digital tokens. The website is currently working with more than 6 leading clubs from around the world, including Paris Saint-Germain, Juventus, Galatasaray, Atletico De Madrid, AS Roma, and West Ham United. The world's famous DOTA2 E-Sport team, OG, also reportedly has been collaborating with the website to issue their own digital token soon.
The digital token unlocks the possibilities for fans to directly interact with their teams without any border or restriction. With the success of PSG and Juventus tokens, we certainly can expect the trend to catch on, and more teams would begin to create their own digital Tokens for similar purposes.
You may also want to read: Juventus Goal Celebration Song Decided By Fan Votes Via JUV Token