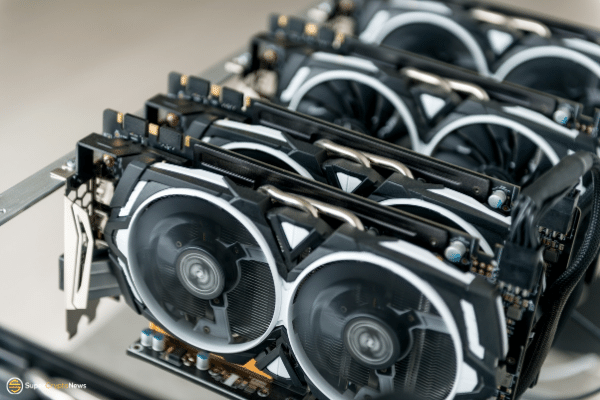 GPU costs have fallen sharply, by about 60%, as a result of the Ethereum Merge blockchain upgrade, which converted the blockchain into a Proof-of-Stake consensus system. Chinese merchants claimed the equipment's prices have now reached their "lowest level ever."
The South China Morning Post reported that local vendors of GPUs that were once in high demand by cryptocurrency miners, such as those employing Nvidia's GeForce RTX 3080, RTX 3080 Ti, and RTX 3090, previously requested up to quadruple their suggested retail costs.
Individuals looking to purchase an RTX 3080 in mainland China will be expected to fork out roughly $700 (RMB 5,000). The same equipment cost them around $1,100 (RMB 8,000) three months ago, according to a local electronics retailer.
In the wake of China's Bitcoin crackdown, the costs of consumer GPUs made by well-known companies like Nvidia and AMD were also falling. There is a possibility that a recent research that indicates Bitcoin mining revenue is about to reach an all-time low may have something to do with this.
The Cyberspace Administration of China launched another attack in August of last year as part of Beijing's campaign against online cryptocurrency trading, closing 12,000 accounts.
About 51,000 posts were removed, and 105 websites were taken offline for allegedly hosting "cryptocurrency marketing" materials such as tutorials outlining how Chinese citizens can participate in cross-border transactions and instructing local readers on how to operate crypto mining in the face of the crackdown.
The People's Bank of China (PBoC) launched a crackdown in 2021, although talks centred on cryptocurrencies are still common on popular Chinese social media sites.