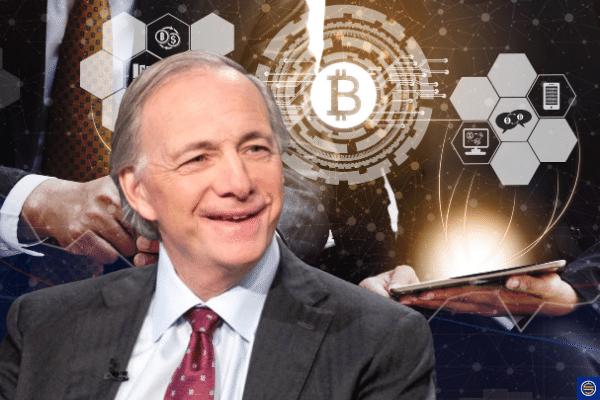 In what must be one of the greatest convert into the cryptosphere, Ray Dalio has now signaled that his firm, Bridgewater Associates, maybe considering Bitcoin for two of its new funds.
Mr Dalio's hinted on his softening stance back in December 2020 when he likened Bitcoin to a possible store-of-value asset similar to gold. In his latest note to Bridgewater's clients, Dalio wrote that Bitcoin is "one hell of an invention".
In a note that was disclosed to Bloomberg News, Dalio stated the following
"To have invented a new type of money via a system that is programmed into a computer and that has worked for around 10 years and is rapidly gaining popularity as both a type of money and a storehold of wealth is an amazing accomplishment. There aren't many alternative gold-like assets at this time of rising need for them."

Ray Dalio
Dalio's interest in Bitcoin follows many of his predecessors such as Paul Tudor Jones and Stanley Druckenmiller who have encroached into the digital asset space to form part of their investment mandate.
2021 will emerge to be the institution year for cryptocurrencies. Judging from the recent main street versus wall street phenomenon (ala GameStop), this time the tables maybe turned. The retail may hold the final sway in the next wave of the cryptocurrencies rally.
[ Read more: Are Institutional Investors Really Coming for Cryptocurrencies ]
[ Read more: Why are Institutional Investors Jumping on the Bitcoin Bandwagon? ]