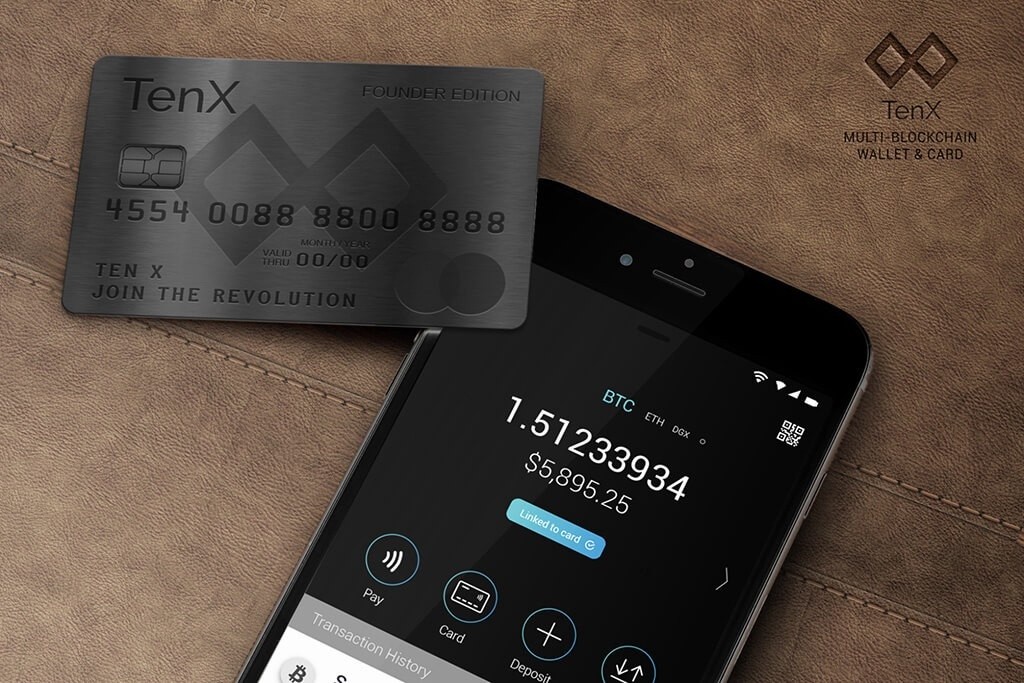 The popularity of digital money has become more widespread.

More people now than ever before hold digital currencies, but users would also like to be able to withdraw and utilise these cryptocurrencies via the medium of a debit card for everyday purchases in general stores.

TenX is one of such debit card service providers which allows users to access the Bitcoin, Ethereum and Litecoin available in digital wallets for use with merchants around the world. When users pay with the cryptocurrency stored in their wallets, the debit card will automatically convert the selected digital currency into local currency, which can be used at all stores with the VISA logo.

TenX supports VISA Paywave, including NFC technology that most PoS devices use to complete transactions on purchases and payments. The main currency of the card is be Singapore Dollars (SGD).

Exchange Spread Instead of Service Fees

Usually, using a debit or credit card to buy products in foreign countries will have a currency conversion fee of about 3%, but TenX uses cryptocurrency as a medium, so there are no extra transaction fees. However, a spread of the exchange rate will have to be paid to the service provider.

Why would users choose to make purchases with the TenX card over traditional debit or credit cards? The answer is simple; the cost of shopping compared to traditional debit cards is cheaper and much more convenient for those who already own cryptocurrencies and use them in stores worldwide.

Those who want to own this card must download the TenX app on their mobile phone first — and the app has been developed to support both Android and iOS systems. It is currently already available on the Google Play Store for Android phones, while the iOS system will start release a closed beta version on 21 August 2019. As with all transactions involving cryptocurrencies, users will have to complete their Know-Your-Customer (KYC) process first in order to apply for the card.

Before the card can be used, users will have to load Bitcoin or Ethereum into our account. TenX will have a new card issuing fee of $15 inclusive of shipping.
Perhaps the only downside to the TenX card is the waiting time after application to receive your card, which may take up to 4 weeks.

TenX's crypto debit card will also offer a credit line with the following specifications:

A daily limit of 10,000 SGD, not exceeding 50 transactions per day
A weekly limit of 15,000 SGD, not exceeding 350 transactions per week
A monthly limit of 25,000 SGD, not exceeding 1,500 transactions per month
An annual limit of SGD 150,000, not exceeding 18,000 times per year
For more details on the TenX debit card, check out its official website here: https://tenx.tech/en/