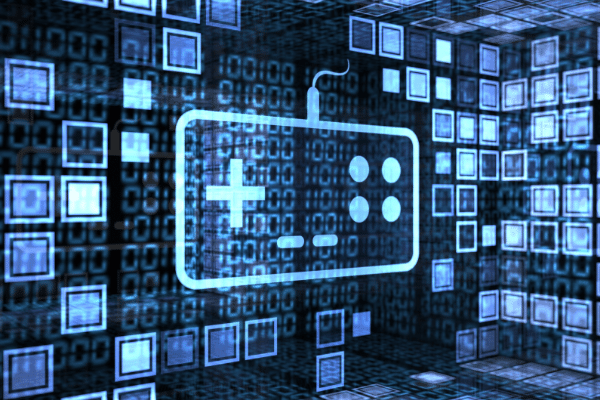 Video game platform doubles first quarter revenue, even as losses widen

Gamers spending real money to buy virtual dollars is a durable trend, as is gaming as an entertainment option
What better video game to play than one that you've made yourself.
As the pandemic fueled demand for at-home entertainment, video game publishers cashed in and nowhere was this more apparent than for videogame company Roblox (-5.74%), which saw first quarter revenue more than double.
Growth came as users spent more money on Robux, the virtual currency used in Roblox, used to buy in-game items like pets and costumes for players' avatars.
But those Robux haven't yet translated into real dollars, with Roblox posting a nearly 82% wider loss over the same period last year, its first quarterly report since it started trading publicly in March, on higher costs to support growth and for expenses tied to its direct listing.
Roblox is no newcomer to the video gaming industry, having started in 2004, it provides a free online platform on consoles, computers and mobile devices that features millions of games made by its users.
Providing game-creation tools, Roblox shares revenue with its developers from sales of the platform's virtual currency and players buy Robux with real bucks to acquire perks.
Roblox's business model has proved to be extremely sticky for its user base, the majority of whom are under 13, and daily user growth is up 79% from the same period last year.
Video game companies have had a stellar quarter, with Activision Blizzard (-1.72%), maker of the popular Battle Royale game Warzone and Zynga (-6.01%), posting strong results for the March-ended quarter.
But while the last quarter has been encouraging, most video game companies are warning of more modest growth ahead as economies reopen in many parts of the world.
A contrarian view would suggest that given the highly addictive nature of video games, user growth is likely to increase as opposed to decrease.
While many new gamers were brought in by a lack of non-digital entertainment options because of pandemic lockdowns, this new user base, which has already invested in gaming equipment, is likely to continue gaming, as part of evolving entertainment habits.