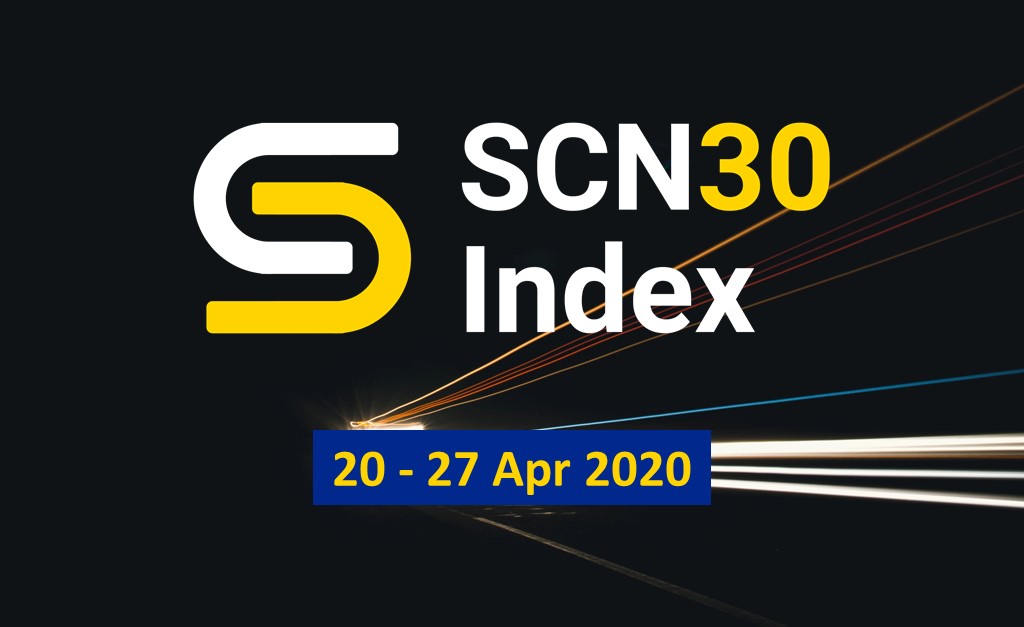 While Bitcoin continues to hog headlines, the altcoin market continues to persist as projects and their teams continue to persist in the face of strong headwinds and low trading volumes.
Top 30 Altcoins in a Bearish Market
The SCN30 index measures the performance of 30 altcoins traded in USDT to provide an in-a-glance overview of activity in the altcoin markets. Excluding Bitcoin and dollar-based stablecoins, the SCN30 index constituents make up 78% of the altcoin market.

Altcoins are selected to constitute the SCN30 using Laspeyres formula and are selected using proprietary matrices with some selection factors including trading volume, volatility, developer community support and digital asset exchange listing.

This week, our top 5 out of 30 altcoins are Ethereum (ETH), Ripple (XRP), Bitcoin Cash (BCH), Bitcoin SV (BSV) and Litecoin (LTC) and remains largely unchanged as the incumbent altcoins continue to dominate and absorb spillover interest beyond Bitcoin.

From next week, SuperCryptoNews will be providing weekly analysis based on the SCN30 and zooming in on the movements of selected constituent altcoins. For the full list of altcoins and an in depth look at our formula, take a look here.

Altcoins Soared in February
Since the launch of the SCN30 in January this year, the index hit a high of 204 points in mid-February, representing the highest surge of 112 points from a lowest of 92 in January at a time when Bitcoin surged past the all-important resistance of US$10,000 as traders traded out of more speculative altcoins into the Bitcoin.
Since February's peak however, the SCN30 has declined steadily, with investors understandably revolving into the more established cryptocurrencies such as Bitcoin, Ethereum and USDT, with the SCN30 hitting a new low of 74 points in mid-March, as traders poured back into USDT to trade Bitcoin and Bitcoin has been reinvigorated with new traders entering the fray.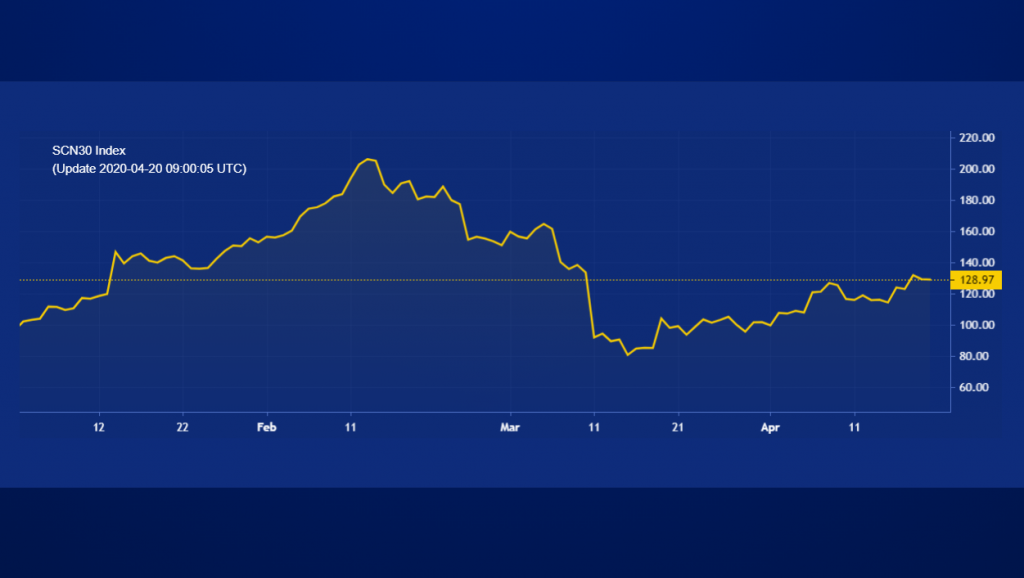 Amidst COVID-19: A Slow but Steady Climb
Since mid-March, and with risk back on the table thanks to unprecedented stimulus packages from central banks the world over, the SCN30 has gradually climbed back up to 113 points retracing to 132.28, but still well off February's level.
Significantly, trading volumes are up and while the bulk of trading has revolved around Bitcoin, there has been spillover interest into altcoins as well, as part of a broader push to find potential in digital assets.
Expect greater volatility in the SCN30 as traders holding to altcoins may find an opportunity to revolve out into USDT or BTC in the coming week.