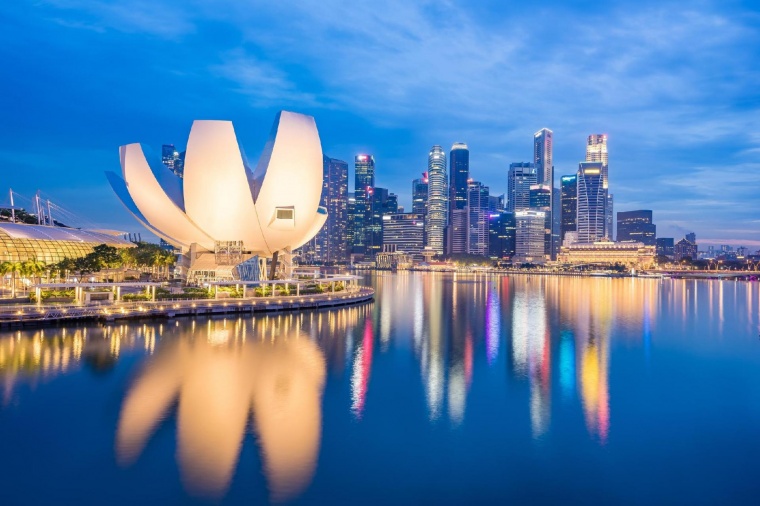 While some countries are still grappling with how they should handle cryptocurrencies, Singapore is looking to become a hub for crypto-related businesses.
The Monetary Authority of Singapore's (MAS) managing director Ravi Menon believes that cryptocurrencies should not be clamped down or banned. Instead, they should be setting up "strong regulation" to ensure that firms meet the requirements and address the risks before operating.
Menon believes that, by not embracing crypto, Singapore might end up being left behind. He stated that getting into crypto early gives the country a head start, and better understand its possible advantages and the risks.
With crypto-based activities, it is basically an investment in a prospective future, the shape of which is not clear at this point. But not to get into this game, I think risks Singapore being left behind. Getting early into that game means we can have a head start, and better understand its potential benefits as well as its risks.

Ravi Menon, Managing Director of the Monetary Authority of Singapore
That being said, Menon added that the country should ready its defences for any risks including illicit flows. He said that the city state is "interested in developing crypto technology, understanding blockchain, smart contracts and preparing ourselves for a Web 3.0 world."
Different countries vary greatly in terms of how they handle crypto. Significant levels of crypto activity in China has been curbed in the recent months, while Japan has only just allowed dedicated crypto investment funds. El Salvador, on the other hand, is a lot more pro-crypto as they accepted Bitcoin as legal tender. The US has plenty of options for crypto investments, though their regulators are wary of everything crypto-related.