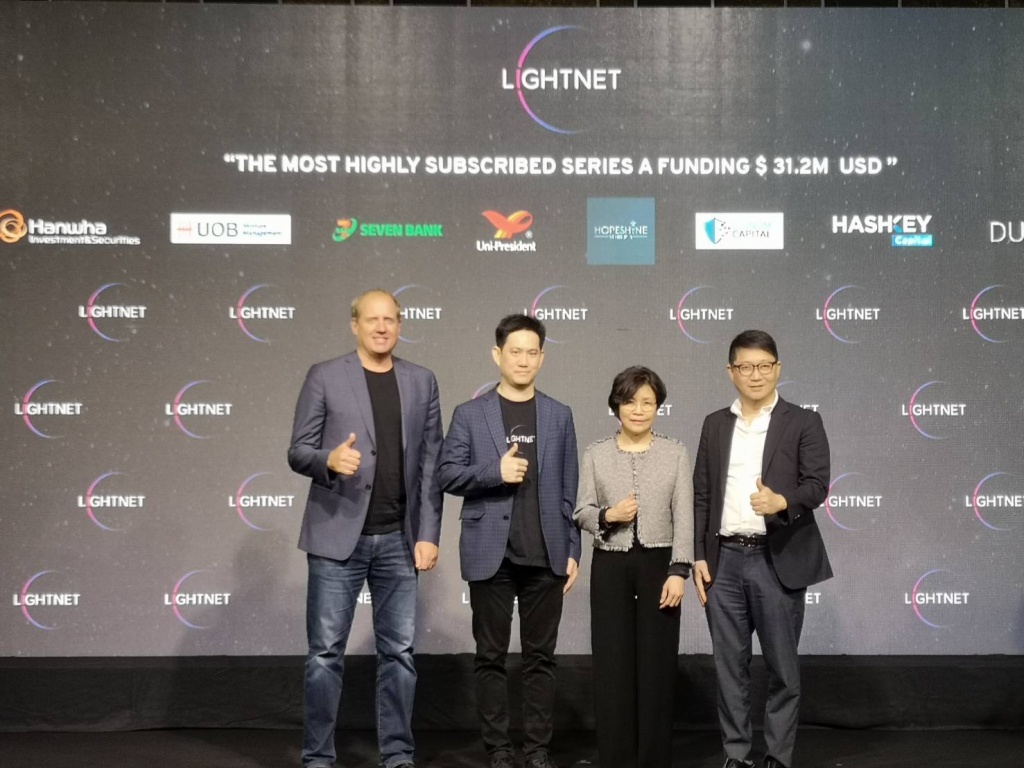 Lightnet is a FinTech company founded by Chatchaval Chearavanont, member of Thailand's richest family, partnered with Tridbodi Arunanondchai, financial mogul and technology entrepreneur. After Series A funding, Lightnet accumulated over 1 Billion THB from heavy weigh investors, including UOB Venture Management, Seven Bank, Uni-President Asset Holdings, HashKey Capital, Hopeshine Ventures, Signum Capital, Du Capital, and Hanwha Investment and Securities. It has been announced during the press conference that their ultimate goal is to introduce new payment and remittance system utilizing blockchain as its underlying technology.
Mr.Chatchaval, the founder of Lightnet, has visualized the Lightnet as next generation payment system. High efficiency, secure, low operation cost, and lightspeed fast are the core qualities of this project. Aiming to serve more than 4 Billion people across Asia, powered by Stellar Network utilizing distributed ledger technology of blockchain, Lightnet aspires to be the new game changer in online payment industry.
Lightnet initial use case is aimed to revolutionize the cross-border remittance market, currently worth more than $1 Trillion. Stemming from the pain point of over 11 million migrant workers all over Asia, who are largely still remain unbanked and do not have access to financial services. These workers rely heavily on the outdated and high cost financial system such as SWIFT and high-risk underground banking.
Large portion of migrant workers reside in the South East Asia subregion pays up to $150 billion every year to those conventional and underground banking services. With such high cost, those outdated service would be outclassed by better technologies like smart contract and blockchain.
Mr. Tridbodi, the co-founder and vice president of Lightnet, has added that within 3 years, Lightnet and their alliance network would be able to achieve over 5 Billion THB worth of transactions. To build strong ecosystem in the local markets is a crucial strategy to gain users base in this sub-region.
The main investors of Lightnet are UOB Venture Management and Hanwha Investment & Securities, they are ones of largest and most influential companies from Singapore and Korea. Seven Bank from Seven & I Holdings, the Japanese 7-Eleven franchise company, who also owns more than 69,200 convenient stores worldwide. Uni-President Asset Holdings, investment firm of Uni-President Enterprises Corp., also owns the majority of 7-Eleven and Starbucks in Taiwan, China, and the Philippines. Hashkey Capital, a leading FinTech and blockchain research institution, of the Chinese automobile and financial colossal WanXiang Group also joined the parade.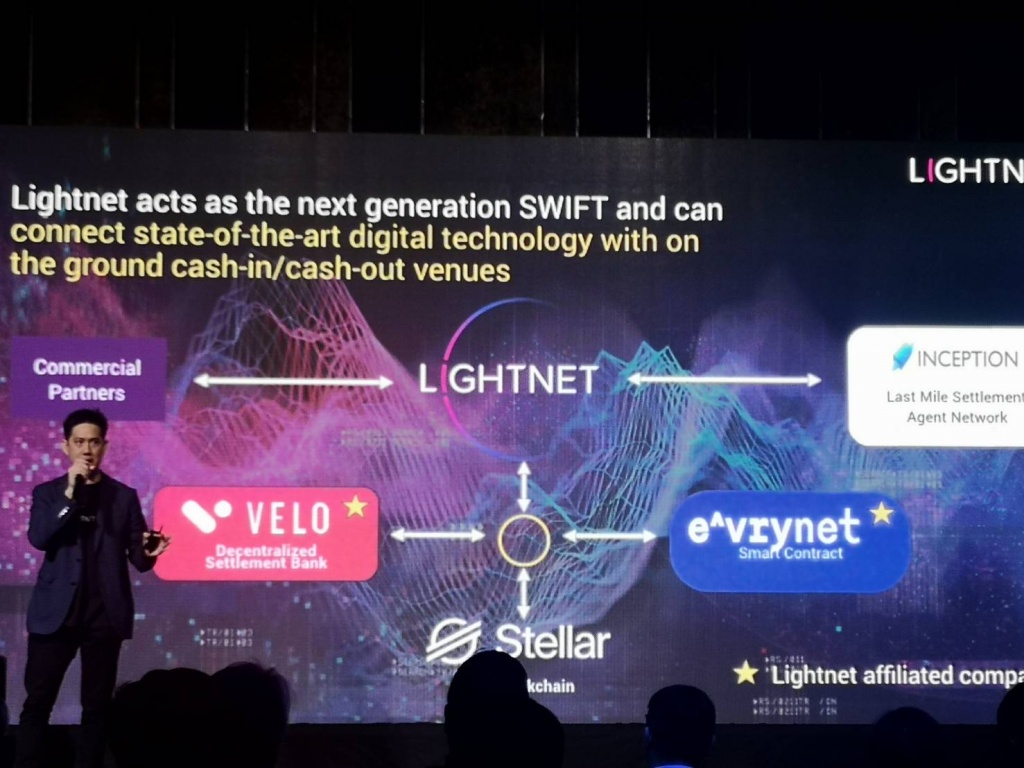 Mr.Sutwiccha Sutjai, the CEO of Lightnet, has further explained that Lightnet is comprised with 3 main innovations, namely BridgeNet, LiquidNet, and Smartnet. The foundations of these innovations are now set and they will be ready to launch BridgeNet in the first quarter of this year.
Lightnet users are ensured to receive access to more than 500,000 vendors from the Lightnet Network. The service provided by MoneyGram, Seven Bank, Yeahka, and Ksher will be available in multiple countries such as Japan, South Korea, and SEA nations within 2020.
This round of funding made Lightnet the only blockchain base company in Asia funded by two companies listed on the Fortune 500. This network of alliance allows Lightnet to gain access to millions of potential users who are seeking for a better financial service as well.