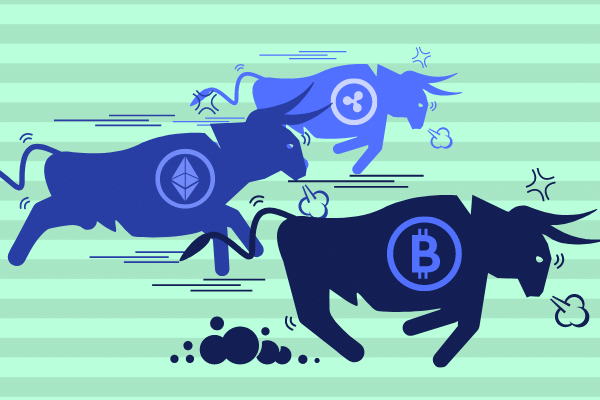 After a crypto market crash brought upon by the widespread misconception that China is banning cryptocurrencies entirely, things are finally looking up for the digital currencies.
Top cryptocurrencies like Bitcoin, Ethereum, Binance Coin, Cardano, XRP and Dogecoin are starting to show signs of recovery, having increased by 17.06%, 16.96%, 20.09%, 29.74%, 7.49% and 20.44% respectively.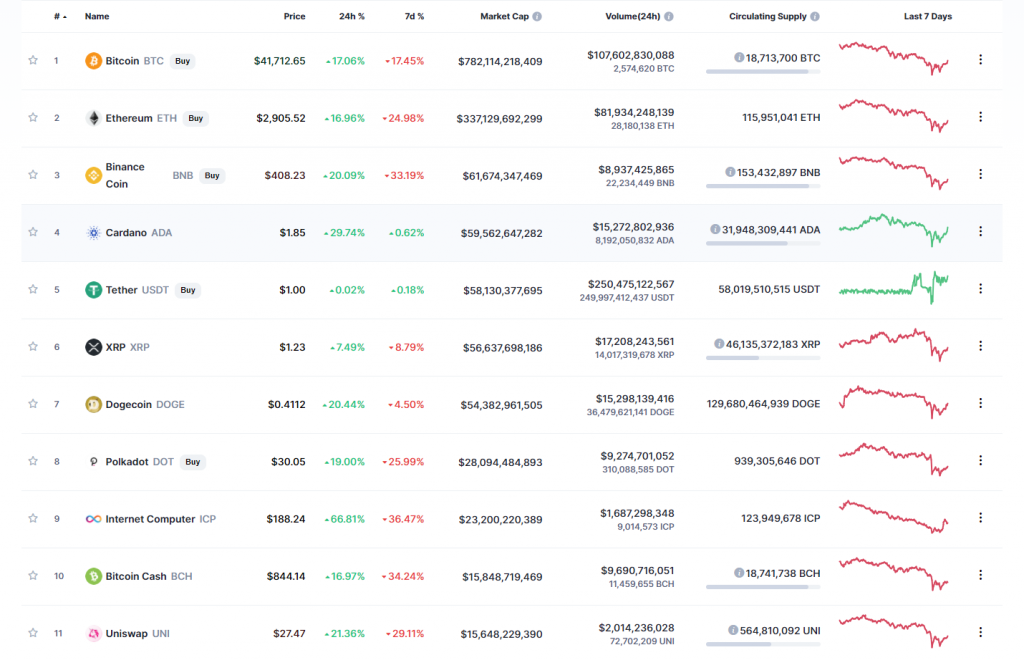 (Screenshot from CoinMarketCap.com)
While the announcement of China's supposed ban on cryptocurrencies was the primary reason why the crash happened, Tesla CEO Elon Musk's announcement of Tesla's refusal to accept Bitcoin payments has also attributed to the decline of Bitcoin and Ethereum last week.
Although the crash has proven to be quite a problem. it is not the most damaging setback in the long run as cryptocurrencies like Binance Coin and Dogecoin still gained 976.16% and 7182.40% in value respectively since day one of 2021.