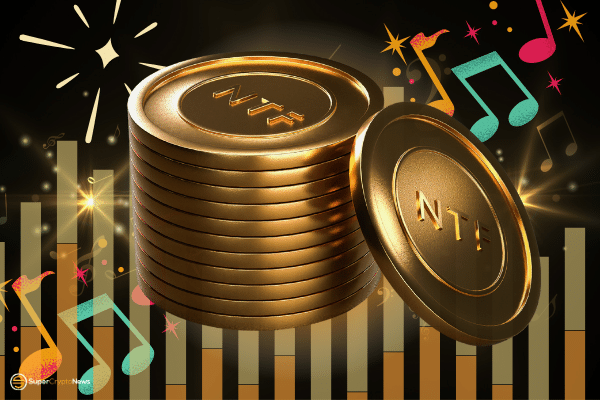 Digital asset manager CoinShares has released an experimental Twitter bot that would, in practice, allow users to verify the estimated fair market value of certain nonfungible tokens (NFTs).
On October 13, the company revealed the "CoinSharesNFTAI" bot through Twitter, outlining that its algorithm is centered on combining various OpenSea data sets to determine the purported "fair price" of an NFTCoin.
Since the value of NFTs are erratic and there are tons of them on the market, including those with no trading history, CoinShares stated in the Twitter thread that pricing NFTs is no easy feat.
However, some users weren't too happy with the NFT value estimates. Goblin Town NFT hodler Jack Hermes commented on the CoinShares' model unreliability after it recognised the NFT he purchased for 2.694 Ether (ETH) at just 0.88 ETH. 
One other user claimed that the NFT value estimates appear to be slightly off because the bot valued the NFT at 0.28 ETH and yet had a floor of 0.48 ETH and a bid value of 0.63 ETH.
At the current time, OpenSea supports about 50 NFT projects, including well-known ones like the Goblin Town, Bored Ape Yacht Club, and Cool Cats, and Pudgy Penguins.
Only a few days have passed since the digital asset manager released a report on how to create an NFT price index, upon which its NFT bot is based. 
Trading experts Yanis Bakhtaoui and Hugo Schnoering observed that "ERC-721 tokens are uniquely recognized by an id and a set of properties, and cannot be interchangeable or divisible. This property makes these assets hard to price, as each NFT is unique."
They added that these characteristics "make the NFT market inherently illiquid: it is related to ask and bid, and if an owner does not want to sell his NFT, no one will be able to buy the same." 
Additionally, the report notes that market manipulation techniques including wash trading — also known as a fraudulent transactions scheme intended to inflate prices — have severely impacted the NFTs' worth.