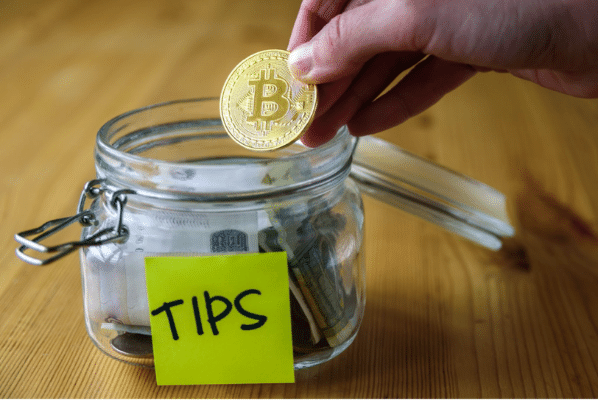 As the markets around the world are becoming more technology-dependent & increasingly interconnected, the use of virtual currencies like bitcoin is also increasing, which is also continuing to be in the news with recent price jumps. Cryptocurrencies like bitcoin, ether are becoming "too large to ignore claims in a report by Bank of America."
A cryptocurrency is a virtual or digital currency. It is secured by cryptography, and this makes it almost impossible to double-spend or counterfeit. It is based on a technology which is called the blockchain. Some of the most popular cryptocurrency versions are Bitcoin, Ethereum (or simply Ether), Dogecoin, etc. Investing in cryptocurrencies may be a complex & tedious process. However, despite all the complexities, cryptocurrency investment has become the center of attraction and a popular investment asset for investors because of the excellent return.
The easiest way for investing in cryptocurrencies is through cryptocurrency exchanges in India. It is a simple & convenient way to start investment in cryptocurrencies. Cryptocurrency Exchange provides us with a platform to sell or buy all versions of cryptocurrencies. The Cryptocurrency market is self-regulated, and it operates 24*7.
Some of the tips to invest in cryptocurrency safely are:
Choosing the right Crypto exchange platform:

The investor should invest in cryptocurrencies by searching for a good exchange platform for digital currencies. There are various Crypto exchange platforms available in India, out of which ZebPay is the best cryptocurrency exchange to start with. Your 1st step is to open an account on a trading platform ZebPay to begin investing in cryptocurrencies.

Trading Orders:

Generally, it takes some time to verify all the documents and activate the account. After successfully opening the account on the crypto trading platform, you will be notified that the process has been completed. After that, you can trade on the crypto trading platform any time as this platform is open 24*7. You can

buy or sell cryptocurrencies

in the exchange.

Start with choosing crypto:

Do a thorough study of the market and then choose the best cryptocurrency for you. Most investors start with either Bitcoin or Ether, before diversifying their investments. You should always approach the crypto market with caution. After investing in that first cryptocurrency, monitor your progress & then expand your portfolio.

Diversification of investments:

Diversification is one of the critical investment strategies. Investors can buy Ether, Bitcoins, etc., and should diversify their portfolio. There are various options for digital currencies & the best route to live out is with different currencies.
It is advisable to invest a small amount initially as this market is highly volatile, and ZebPay is the best cryptocurrency exchange to start with. Hence, adequate research is needed before making a considerable investment in cryptocurrencies. However, you can gradually increase your investment amount once you get the idea of the crypto market.