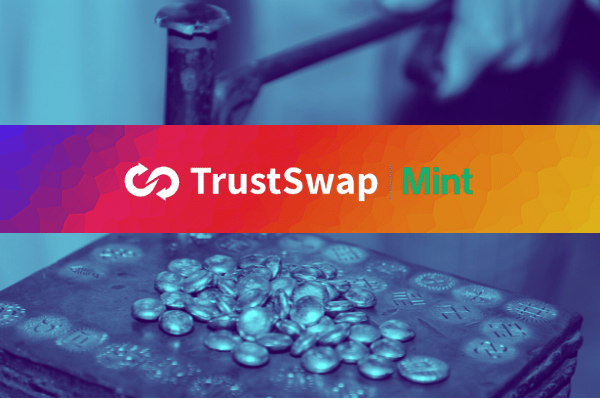 "With Mint, we've made it possible for anyone accessing the TrustSwap ecosystem to easily create their own tokens in minutes," said Jeff Kirdeikis, CEO of TrustSwap.
TrustSwap announced the launch of Mint, an Ethereum and Binance Smart Chain token generator that enables users to create audited cryptocurrency tokens — no coding experience required.
"We're excited to introduce Mint to the TrustSwap community. Whether it's setting up tokenomics, inflationary or deflationary properties, or determining token presale opening and closing, we've taken the stress, risk and costs out of creating tokens for upcoming crypto projects," said Kirdeikis.
With Mint, anyone can create a fully-audited token on Ethereum or Binance Smart Chain within minutes and only has to pay gas fees. Once the token is created with Mint, 0.5% of the total supply will be set aside for farming pools and 0.1% will be allocated to TrustSwap's growth.
Security companies Certik and Hacken will be auditing all of the Mint contracts. The code is open-sourced well before the tokens are minted.
Along with liquidity and token locking solution SmartLocks, Mint has completed the final loop in the TrustSwap SmartLaunch ecosystem, delivering trust and safety to the cryptocurrency world.
Mint will be specializing in ERC-20 and BEP-20 during its launch, with more chains to be added in the future. Moreover, additional features such as staking, inflation, deflation and rebase will be added to the mining feature.