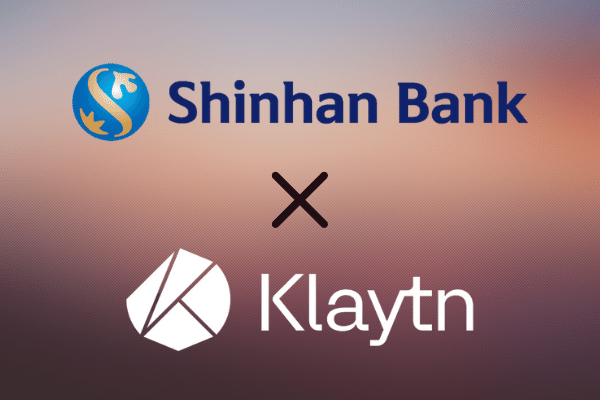 Internet giant Kakao's public blockchain project Klaytn has just announced the addition of Shinhan Bank as the newest member of its Klaytn Governance Council.
The South Korean bank will be partaking in the platform's blockchain operation along with existing council members such as Binance, LG International and Worldpay. They serve as a union of key decision-makers for Klaytn's business and technical developments, including the consensus node network operation focused on advancing blockchain utility.
We welcome Shinhan, one of Korea's largest banks, to participate in the co-governance of Klaytn, and together with Shinhan and our Council members, we will continue to stimulate sustainable growth of the Klaytn ecosystem.

Officials of Klaytn
Besides governing the Klaytn blockchain with other Council members, Shinhan will also be developing various Klaytn-based digital services that can encourage the growth of the fintech ecosystem.
We are excited to join Klaytn Governance Council involving various leading global organizations in diverse industries. We aim not only to create an ecosystem but also to introduce a digitally transformed financial service based on blockchain.

Officials of Shinhan Bank
Shinhan Bank has already built numerous blockchain-based financial services like the government policy loan, retirement pension, and derivative settlement since 2017.