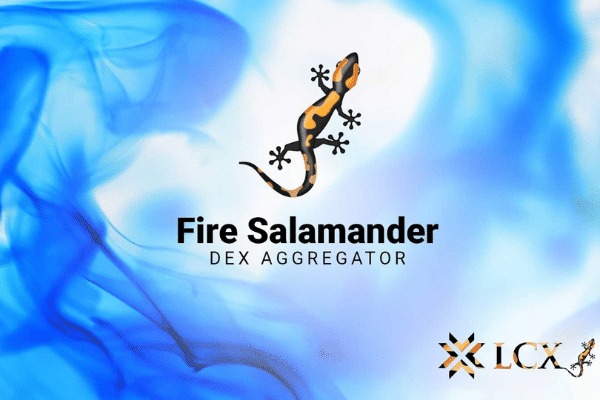 Introducing Fire Salamander — a new highly robust DeFi DEX Aggregator launched by major cryptocurrency platform LCX.com.
Fire Salamander offers a unique trading experience with a simple Basic Swap and a Pro Swap, which includes algorithmic best price routing, aesthetically pleasing DEX charting and LCX's well-known limit order functionality.
The smart order routing feature ensures that the users would always get the best rates on the market when trading tokens. Fire Salamander finds the most efficient paths for a token swap, scours major decentralized market depths in the shortest time possible and executes trade automatically.
The LCX team also further developed its second layer DeFi protocol and smart contract framework, which allows limit order trades to be facilitated on-chain.
LCX is a new category leader innovating capital markets powered by blockchain technology. Our powerful DEX aggregator is another important milestone delivering additional value for our users and the LCX ecosystem as a whole.

Monty Metzger, CEO and founder of LCX
Basic Swap is an intuitive and simple interface that allows any token to be traded at the best price, while Pro Swap has an advanced view with price charts and a comprehensive exchange order routing overview complete with price comparison. Users have the freedom to choose between market orders and limit orders.