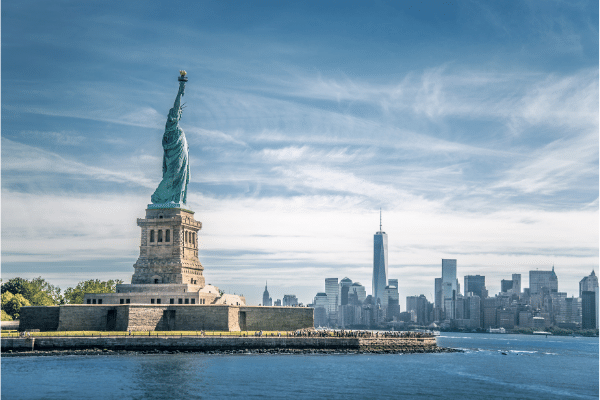 U.S. Federal Reserve policymakers concede that they're in uncharted waters when it comes to raising rates while simultaneously running off the balance sheet. 

Investors can expect more volatility as the Fed adopts a policy of inputs and waiting to see how the economy responds, as opposed to forecasting any long-term trend.
Luck be a lady tonight because the U.S. Federal Reserve is playing dice with the economy.
At the start of the rate-hiking cycle last year, Fed Chairman Jerome Powell said that that the goal was "getting rates back up to more neutral levels as quickly as we practicably can" and many investors took that to mean landing at around 2.0% to 2.5%.
But trying to put a number on a "Goldilocks" value is somewhat arbitrary and even the Fed itself isn't sure there's such a thing.
That number between 2% to 2.5% was seen as a neutral stance, not so high as to discourage economic growth and spur unemployment, but not so low as to continue stoking the economy and piling on inflationary pressures.
The artificiality of these concepts was conceded in May however, when Powell walked back on the concept of neutral, cautioning that the discussion had a "sort of false precision."
At a press conference in early May, Powell said,
"You know, you're going to raise rates, and you're going to be kind of inquiring how that is affecting the economy through financial conditions."
And so, like the large hadron collider, the Fed and the rest of the world is going to find out what it means to tinker with the fabric of the economy because no one yet knows what will happen when rates are raised combined with the central bank shrinking its balance sheet.
To quote then-U.S. Defense Secretary Donald Rumsfeld with respect to the invasion of Iraq,
"As we know, there are known knowns; there are things we know we know. We also know there are known unknowns, that is to say we know there are some things we do not know. But there are also unknown unknowns — the ones we don't know we don't know."
For the Fed and for the rest of the world, policymakers are dabbling in the world of unknown unknows and that's showing up in measurable data already.
Take standard U.S. 30-year mortgage rates for instance, which rose to a recent high of 5.6%, about 2% higher than in January and almost US$400 more in monthly payments on a US$300,000 home loan, a factor that is slowing home sales.
But for a company financing inventory on 90-day commercial paper at around 1.5%, inflation running at 6.3% according to the PCE, the Fed's preferred measure, mean that the cost of funds is way cheaper than money in the bank.
Then there's the spread between Treasuries (the safest form of asset) and junk bonds which typically widen to at least 8% as a precursor for the economy going into recession, but is at just 4% right now, suggesting investors believe the Fed can achieve a soft landing.
Where the greatest ambiguity remains is what the effect of thinning the Fed's balance sheet will ultimately be and earlier this week, Fed Governor Christopher Waller tried to put a figure on the move.
Speaking to an audience in Frankfurt, Waller said that the planned annual US$1 trillion runoff in the Fed's holdings of Treasuries and mortgage-backed securities was the equivalent of around a 25-basis-point increase a year, but warned that this was a rough judgment.