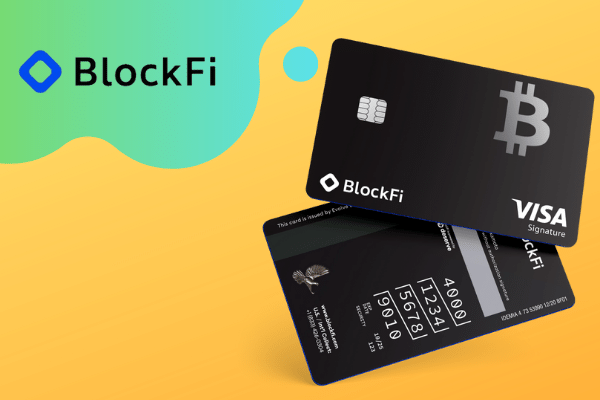 BlockFi, a company specializing in connecting cryptocurrencies and traditional financial and wealth management products, revealed the updated benefits and changes to the BlockFi Rewards Visa® Signature Credit Card — which cardholders can receive 1.5% back in Bitcoin on every purchase.
The annual fee for the card and the foreign transaction fees have been eliminated. Without the foreign transaction fees, cardholders travelling abroad can use their card freely.
The introductory earnings rate for cardholders will be increased. Clients who are approved will receive a 3.5% Bitcoin rewards rate for the first 90 days. Moreover, cardholders will earn 2% back in Bitcoin on every dollar spent over $50,000 yearly. Applicants can check if they have been pre-approved without impacting their credit score before the application.
The new bonuses that cardholders can receive include:
Stablecoin Bonus: Cardholders with stablecoins in their BlockFi Interest Account (BIA) can receive up to an extra 2% APY plus the prevailing stablecoin APY. For card memberships over a year old, the stablecoin bonus will accrue in accordance to the cardholder's average daily stablecoin balance.
Trading Bonus: Cardholders can earn 0.25% of their trading volume back in Bitcoin if they trade cryptocurrencies on the platform, up to a maximum of $500 in Bitcoin each month.
Refer-a-Friend Bonus: For each friend they have successfully referred to BlockFi, the cardholders will earn an additional $30 worth of Bitcoin, as well as the base Refer-a-Friend program. They can earn $40 in Bitcoin for each of the first four referrals and a maximum of $50 in Bitcoin for each referral thereafter.
There will also be a wide range of Visa Signature Benefits like Auto Rental Collision Damage Waiver, Travel and Emergency Assistance Services, Concierge and Luxury Hotel Collection.