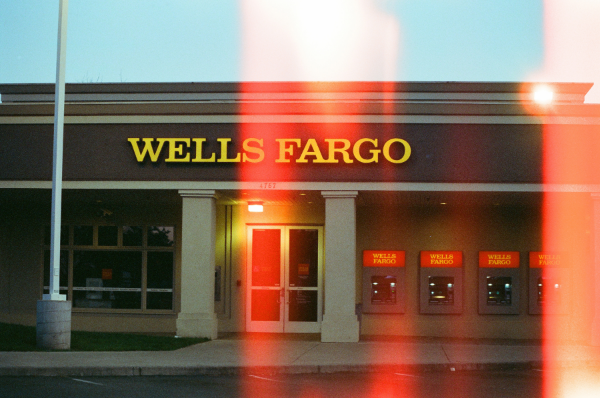 Traditional banks have long been staunch opponents of digital assets in general as popularizing the use of crypto such as Bitcoin is an existential threat to banks, current monetary systems and economic stability. This year, however, we have seen multiple banks changing their tunes on the bellwether cryptocurrency at least, which has seen 165% year-to-date returns and a strong upward price movement despite the uncertainty in the currency global economy.

Wells Fargo is the fourth largest bank in the US, and ranks in the top 15 largest banks of the world according to S&P Global. In its latest Investment Strategy report, the bank lightly suggests that cryptocurrencies could "become investment-worthy one day", judging from its track record and growth to $560 billion in market capitalization in 12 years.

"Fads don't usually last 12 years," the report reads.

"If you feel left out of the craziness, don't. Most investors have heard of cryptocurrencies, but few have ever bought or used one. They attract lots of attention, but not necessarily lots of investment money," the bank continues. "And if you feel left out of the gains, don't. The chart highlights that bitcoin has indeed outperformed gold and the S&P 500 Index over the last three years, but look at the volatile journey bitcoin investors had to endure to get there. Up until only two months ago, three-year total returns were pretty much the same among the three assets, but volatility differed. Cryptocurrency investing today is a bit like living in the early days of the 1850's gold rush, which involved more speculating than investing."

Wells Fargo is referring to this volatility chart below.

The volatility argument has been done and dusted multiple times, and crypto enthusiasts are perhaps tired of hearing this point being brought up in every discussion about Bitcoin. At some points in time this year, oil and equities proved to be even more volatile than Bitcoin itself, and experts say that volatility should not be perceived as a flaw, but a feature of the digital asset. What is more important is that investors get into the crypto market prepared to deal with this feature.

Wells Fargo is hardly endorsing cryptocurrency investments, but it has made a good point comparing the 1850s gold rush to modern-day crypto investing. Gold and Bitcoin have been discussed in the same category this year as safe-haven assets, and while the jury is still out on whether Bitcoin is one, we can be sure that just as gold has survived more than 170 years to become a trusted asset today, so will Bitcoin, possibly in a shorter time period than that.