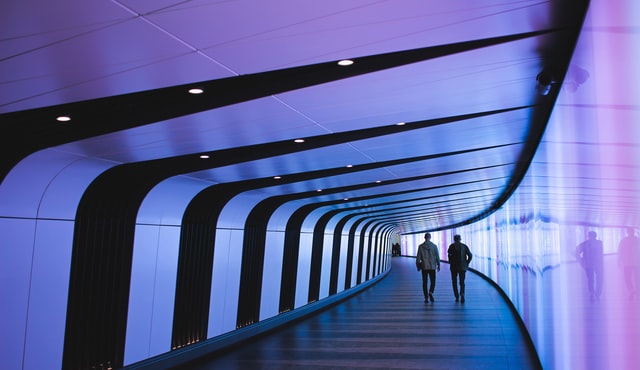 During the first day of Ethereal Summit 2020, Vitalik Buterin, co-founder of Ethereum, spoke with Camila Russo, the founder of the Defiant, on the future of Ethereum amidst the current political climate and impending crisis, as well as the future of decentralized finance (DeFi.)
Buterin noted that at the moment, the financial crisis is not the biggest part of the story, but the growing tensions between nations. Russo asked, "If the current situation leads to the loss of trust in the US dollars, or China's DC/EP poses threat to people's privacy and people decide to seek refuge in cryptocurrency, what would be the role of Ethereum?"
In response, the Ethereum co-founder said there are growing tensions and distrust between countries and something that is created by nation-states such as CBDCs, DC/EP, or Libra as they cannot play the role of connecting the world together. "Blockchain, like Ethereum in particular, can become the neutral global layer where all these systems and currencies can interact."
Russo also touched on the risks of decentralized finance or DeFi, as they are now targets for hacks and attacks. Will it repeat the history of ICOs where they are so vulnerable that regulators are driven to step in to put a stop to it?
Buterin commented that there are plenty of DeFi projects that have survived for a long time without being attacked. "It's not an inherent problem of DeFi but more of a way to do DeFi responsibly," he added. People should not be focusing solely on the performance and returns of the projects but rather on simpler, lesser moving parts, and more secure platforms.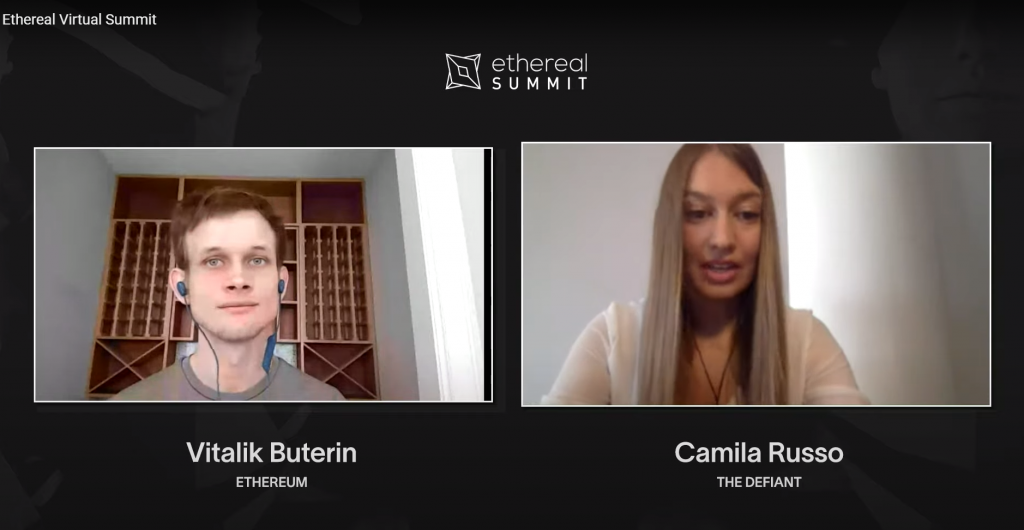 The founder of Defiant moved on to the topic of ETH2.0 upgrade and the future of Ethereum, where sharding and staking would be introduced to improve the scalability.
Buterin further explained that ETH1.0 will eventually exist as its own shard on the ETH2.0 network, and users can move freely between the two. When asked what his biggest concern regarding the risks of the transition to ETH2.0 is, Buterin said that the concerns are on the technical side since there might be some unforeseen issues or challenges during the migration.
However, he is less worried about the community and political risks since the move towards Proof-of-Stake and Sharding has been a part of the social contract of Ethereum since the beginning.
"People who disagree with the direction have already moved to other projects like Ethereum Classic," he concluded.
You may also want to read: Binance's CZ on Crypto Market: "We are Witnessing a Perfect Storm"