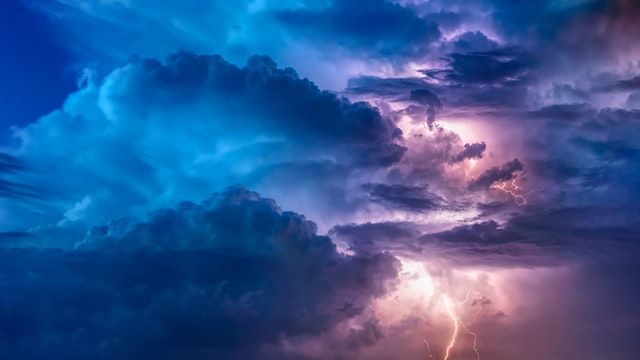 Binance CEO Changpeng Zhao, more commonly known as CZ, kicked off the two-day Ethereal Summit yesterday on May 7 with Unchained Podcast's Laura Shin, covering Binance updates and his take on the current crypto market in such a unique and unprecedented setting with the virus outbreak. 
In recent weeks following the crypto and financial market routs, Binance has attained milestone after milestone, with Binance's stablecoin BUSD seeing a 400% growth this year, Binance Futures trading platform gaining popularity, the launch of Binance Smart Chain (BSC), Binance Card, the CoinMarketCap (CMC) acquisition and more importantly, the crypto exchange saw its total trading volume hit $12.5 billion last month, a first since it was founded in 2017.
A Perfect Storm for Crypto 
Shin asked CZ on his thoughts regarding the economic fallout due to the COVID-19 climate and what this may do to mass crypto adoption, and if the Binance founder has seen any notable trends on the exchange platform. CZ noted that firstly Bitcoin is showing signs of a strong recovery which makes it an ideal alternative asset option.
"There are far higher trading volumes on Binance since two months ago," CZ answered, "There could be a different variety of reasons contributing to that. It could be just people being bored at home and trading more as there are lesser distractions […] Traditional industries have very much stopped and we can basically print out a lot of money and hand it out, but the fundamental fact is that production in a lot of sectors have completely stopped. There are a few essential sectors that are still going strong, and online, virtual businesses are going strong which is good for us as well. But with the government printing so much money right now and everyone being bored at home, all of these factors contribute."

Binance Futures: "We Got Lucky"
Binance launched its futures trading platform back in September 2019 but it has since risen to become the world's largest crypto futures trading platform, and CZ admitted that he expected to see these results in a few years as the platform is relatively new. However, Binance Futures appeals to smaller investors due to the unique design of the fee structure, and offers the most stable and fastest API at five to seven milliseconds, which is a fraction of the network latency other platforms have.
"To be honest, I think we got lucky there," CZ said.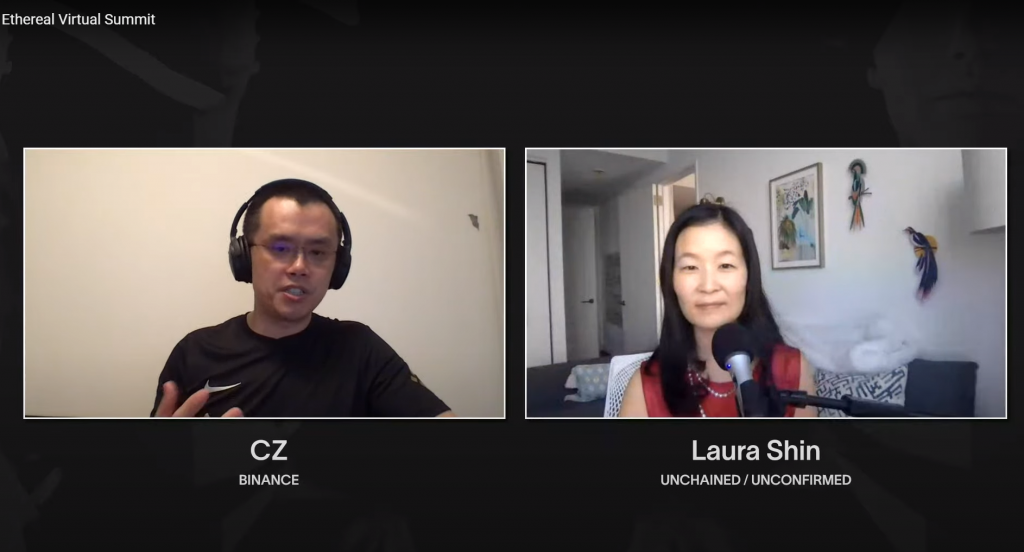 Complementing, Not Competing With, Existing Systems in the Market
The topic of Binance in a position of direct competition with Ethereum and Libra with the launch of BSC and BUSD respectively, and to the concept of competition in the industry, CZ shared his perspective and stressed that Binance's principle is to first and foremost answer to the needs of their community and provide their users with a wider variety of options. The BSC was designed after repeated requests from users for Binance to provide a Smart Contract option, for example, while BUSD is a convenient stablecoin alternative for Binance users.
When Shin pressed further on why users would build Ethereum decentralized applications (Dapps) on BSC rather than on Ethereum's network directly, CZ pointed out that using BSC would also give users access to Binance DEX and other applications as well. The user groups for BSC and Ethereum vary slightly as well, with Ethereum seeing more developers, projects which are more tech-heavy and proponents of pure decentralization, while heavy traders and centralized exchange users feature more heavily on BSC.
"In a saturated market, if you introduce a new player, yes, (that's) going to take away market share from other players. In a nascent market, having one more player will make the ecosystem bigger, and that's better," shared CZ.
Possible CoinMarketCap Upgrades After Acquisition
On the criticisms of the community for Binance's CMC acquisition, CZ reiterated that the neutrality of the data analysis platform is crucial, and while he has pointed out to the CMC team what upgrades could be made next, the team largely functions as an independent unit, as much as the rest of Binance's products do. Following the principles of acting on community feedback, CZ suggested that CMC could work on providing more accurate trading volume numbers from exchanges based on a variety of other metrics or parameters, which was a concern that has consistently been brought up.
Responding to questions on whether CMC will provide some advantages to Binance being one of its products, CZ said, "Both are strong enough to compete on their own, we don't need to sabotage one business for the benefit of another business. Binance.com can compete, it is already the number one exchange by most metrics."
Facing Regulatory Hurdles in the US
Binance US was made available to the US market only last year as US financial regulators began to crack down hard on crypto firms operating in the country, and while Binance US is currently still in the process of ensuring regulatory compliance across each state, charges were recently filed against Binance and its founders in a class-action lawsuit in New York.
CZ was not in the position to comment on the lawsuit, but seemed confident that Binance will prevail as it did in a previous legal battle against Sequoia Capital China last year.
You may also want to read: Bitcoin Briefly Broke Above $10K as Halving Approaches