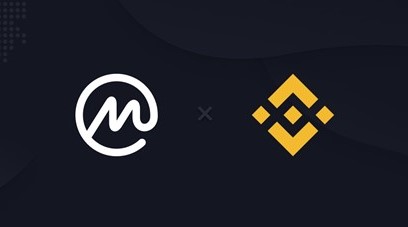 The world's largest cryptocurrency exchange Binance has always determined its ambition to be the leading edge by constantly innovating and venturing into new markets. After the equivocal statement about the rumor of the acquisition deal worth $400 million "there are always a number of deals being discussed at any given time…we will announce them in due time", no need to yearn for longer, that "due time" finally came yesterday on April 2 with the CEO's official confirmation:
"Our common vision will be strengthened by this acquisition to further growth and instill transparency in the industry. This will enable us to build on each other's strengths, jointly serving as infrastructure providers of crypto."
There are always mixed reactions whenever anything different from inherent order occurs. For this time, a concern rampant in the community is the neutrality and independence of reported data on CoinMarketCap once the acquisition deal goes through.
To reassure and resolve everyone's worries, the two firms cited the reason for CoinMarketCap to join under the Binance umbrella was their shared vision for the future of crypto. Although the two companies will work more closely together, Binance will not have any interference with the ranking of CoinMarketCap. CoinMarketCap will continue to operate as an independent legal entity and the largest crypto data tracking site in the industry.
However, CoinMarketCap will be restructured internally as part of the transition and in accordance with the merger agreement's terms. Brandon Chez, the founder of CoinMarketCap, will be stepping down as CEO and will be replaced by Carylyne Chan, the current Chief Strategy Officer as interim CEO. Chez will remain as an advisor to CoinMarketCap.