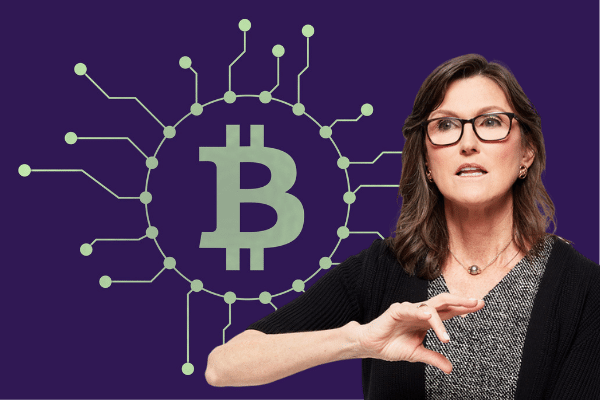 Cathie Wood lends her name to fresh U.S. Bitcoin ETF application
U.S. Securities and Exchange Commission has been reluctant to approve a Bitcoin ETF over concerns of manipulation and oversight
That the age of the average analyst at Cathie Wood's ARK Investment Management is under 35 should say everything about the ethos of the workplace she's created.
Although she's pushing 65, Cathie Wood whose role is almost that of a den mother at ARK Investment Management, has arguably created one of the most visionary investment platforms of the past decade, nurturing young talent and contrarian views to generate enviable returns.
Taking big bets early on some of the biggest names in the tech industry, including Tesla (+2.51%), Wood has also been a vocal supporter of Bitcoin.
So, it should come as no surprise that Wood will now lend ARK Investment Management's name to a proposed U.S. Bitcoin ETF.
The ARK 21Shares Bitcoin ETF will trade under the name ARKB and track the performance of Bitcoin as measured by the S&P Bitcoin Index.
21Shares US LLC is an affiliate of the Zug, Switzerland-based 21Shares AG, a prolific issuer of cryptocurrency exchange-traded-products in Europe.
Wood sits on the board of 21Shares and the regulatory filing makes sense, given how vocal she's come out in support of Bitcoin, even clashing swords with Elon Musk over the alleged carbon footprint from mining the cryptocurrency.
The U.S. Securities and Exchange Commission has already delayed making a decision on whether to approve the listing of VanEck's Bitcoin ETF and said in mid-June that it was seeking more public feedback on the matter.
While many Bitcoin bulls were optimistic that the SEC's new head Gary Gensler would be more sympathetic to the Bitcoin ETF cause, having taught classes on digital assets and blockchain at the Massachusetts Institute of Technology prior to his current appointment, there are little signs of that.
Since his appointment in April, Gensler's SEC has continued to express concern about manipulation in cryptocurrencies, the lack of oversight, especially with regards to cryptocurrency exchanges, and issued fresh warnings to mutual funds over investing in Bitcoin futures which are listed on the CME (-1.33%).
Wood's effort with 21Shares joins a long line of Bitcoin ETF hopefuls, including Fidelity Investments, Grayscale Investments and WisdomTree Investments.