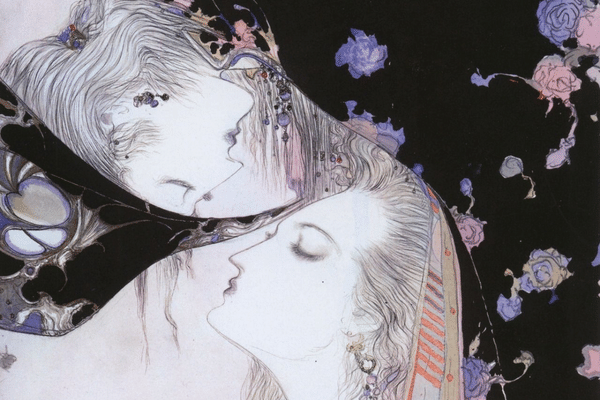 Top smart contract multichain platform Astar Network (ASTR/USD) has partnered up with renowned Japanese artist Yoshitaka Amano for a limited-edition NFT collection on the network.
Yoshitaka Amano is globally well-known for his otherworldly fantasy art style that draws inspiration from Western culture. He has created various arts for Speedracer, Sandman: The Dream Hunters cover art, and most notably, Square Enix's Final Fantasy franchise.
With this collaboration, imaginative worlds and characters created by Amano will soon come to life on the blockchain for the first time. Notably, the communities and projects on the Astar Network blockchain will be able to engage with Amano's illustrations.
According to Astar Network founder and CEO Sota Watanabe, he admired Yoshitaka Amano and was honored to collaborate with the legendary artist and serve as the host of his debut NFT on the network.
Yoshitaka Amano responded that it is a pleasure when his work reaches more people for them to appreciate it, which motivates him to draw even more. It has always been like this for him since childhood.
The deal will see Twin Planet engage with Astar Network to assist fine arts professionals in minting their cryptocurrencies on a blockchain. Twin Planet is a talent management company that manages Yoshitaka Amano and other well-known artists.
Astar Network will be managing Amano's Candy Girl collection, a gorgeous collection featuring 108 angels, as part of the deal. The collection has influenced high fashion at Mitsukoshi Ginza's "Discover Tokyo" event and clothing design at "Tokyo Girls Collection 2017".
For the Candy Girl collection in particular, Astar will create a Web3 entertainment website to help it integrate into its ecosystem. While engaging with a global audience, Candy Girl is anticipated to pave the path for other Japanese artists to fully own their works of art, music, and stories.