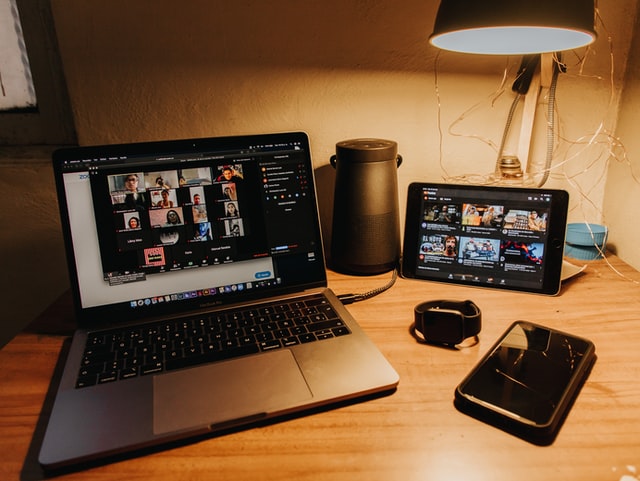 Zoom earned $328.2 million in revenue in its first quarter of the year, smashing through its projected earnings of $202.48 million, according to TechCrunch. The 169% growth the company saw this quarter as compared to Q1 came after an unprecedented increase in users and membership as individuals, schools, organizations and businesses flocked to the video chat platform to facilitate meetings and classes in the global lockdown. Just yesterday, it was revealed Zoom will not be providing end-to-end encryption for chats conducted between users who use the service for free and enabling easy data access for US law enforcement, including the FBI.
"Free users for sure we don't want to give that because we also want to work together with the FBI, with local law enforcement in case some people use Zoom for a bad purpose," Eric Yuan said, according to a tweet posted by Bloomberg tech reporter Nico Grant.
This news comes at the heels of massive civil uproar over all 50 states in the US, where law enforcement has been reported to be clamping down on protestors by any means necessary. Grant later added another tweet with Zoom's response to online criticisms, claiming that it will only share information with law enforcement when crimes such as child abuse occurs on the platform.
Zoom's announcement has its community calling for a boycott and exploring alternatives to the video chat platform, which has been plagued by security concerns since its user base began seeing unexpected growth early this year. Despite Zoom's clarification on its policy change, the company retains the authority to decide which cases or chats the FBI can access and the lack of transparency and threats to individual privacy remains. 
In light of this, some users began suggesting alternatives to Zoom, which included privacy-focused Brave Browser and its video chat application, Brave Together.

Known for its company ethos of giving its users full control over their personal data, the fast-growing company has been often raised as a better alternative to Google Chrome which is known for tracking user data, often without their permission. In March, Brave filed a complaint against Google's Europe division for putting their users at risk without safeguarding their privacy and data.
Brave now has 15.4 million monthly active users, after an additional 1.5 million monthly active users joined in April and May this year. It only had 10 million monthly active users in December last year. In a statement to Decrypt, Brave's Chief Policy Officer Johnny Ryan said that the pandemic is one of the reasons why the platform saw a 50% increase in monthly users, and that employers are glad for access to a secure and privacy-centric platform to facilitate remote working.
You may also want to read: Get Cash Back When You Pay for Nike with Crypto via Plutus VISA Card