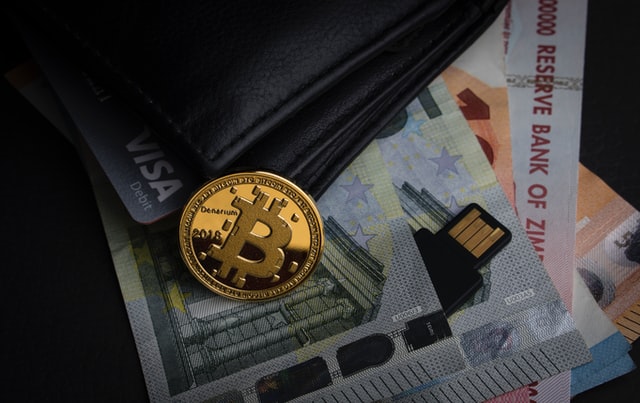 There are more than 1 million daily-active Bitcoin wallets. The data is calculated from addresses that are successfully sent or received Bitcoin on a daily basis., according to the blockchain analysis firm, Glassnode.
Such high activities on the Bitcoin blockchain have not been seen since the middle of the bull market in late 2017 to early 2018. When the price of Bitcoin was skyrocketing to $20,000, media coverages of Bitcoin were off the chart and everyone was FOMOing into the cryptocurrency. Many exchanges have to temporarily suspend their services or stop taking in new customers to prevent the servers from overloading.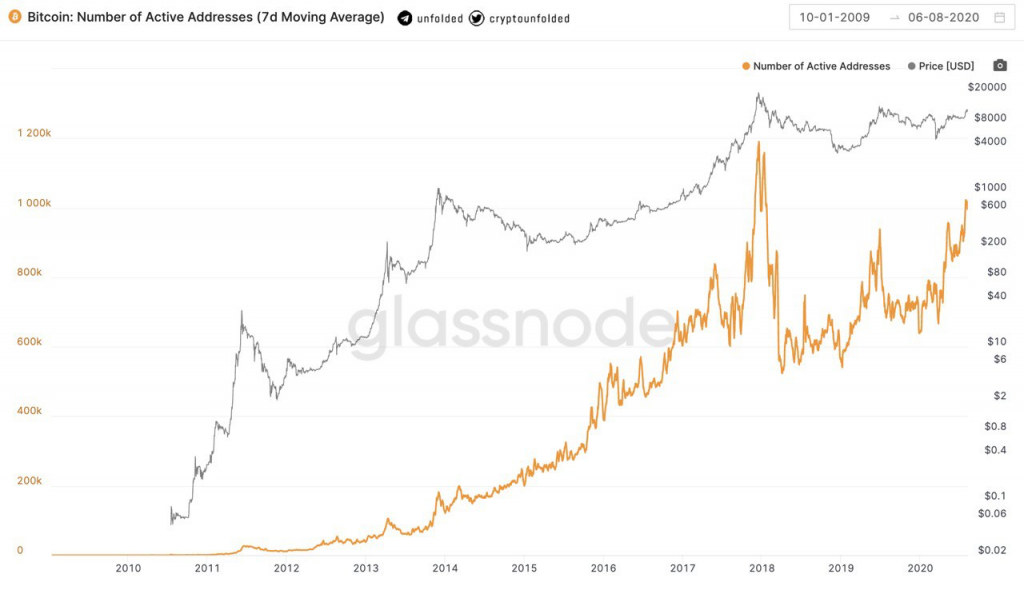 Data Source: Glassnode
The number of active Bitcoin wallets dropped significantly during the bear market. However, since the COVID-19 sell-off in March, the active Bitcoin addresses have been seeing a steady gain once again before breaking above 1 million active addresses daily when Bitcoin price pushed for $12,000.
Better yet, the data from Coin Metrics has shown that the Bitcoin addresses containing more than $10 worth of Bitcoin are now at a new all-time-high (ATH) at 16.6 million addresses. While Ethereum wallet addresses with a balance of more than $10 have also reached a new ATH at 6 million addresses.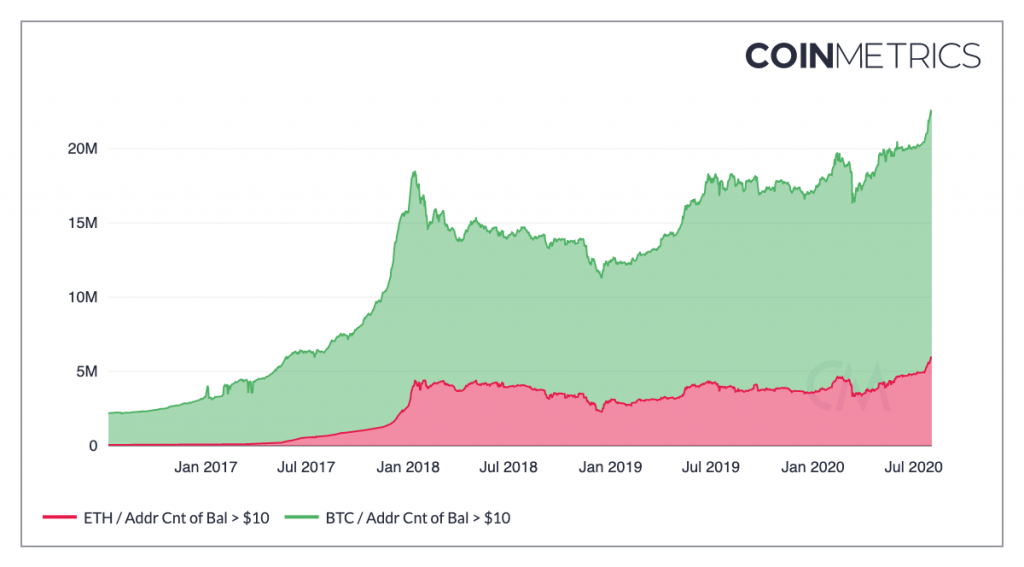 Data Source: Coin Metrics
On the contrary, the amount of Bitcoin in the hands of large investors dubbing the "whales" are now being distributed to retail investors. The number of Bitcoin addresses containing between 100 – 100,000 BTC is declining in the past 5 years. At the same time, Bitcoin addresses with a balance of more than 10 BTC have increased almost three-fold during the same time period.
You may also want to read: Someone Just Sent $1 Billion Worth of Bitcoin With Only $4 in Fees