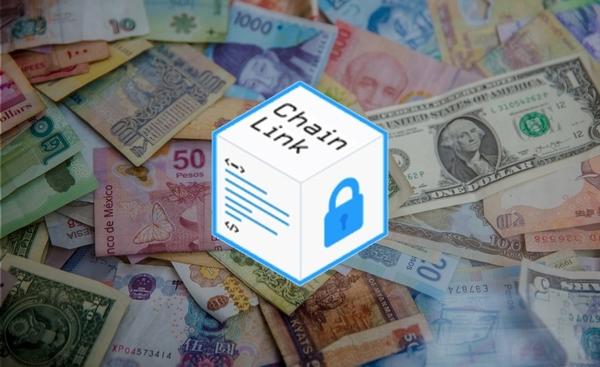 ChainLink (LINK) is no doubt one of the top Decentralized Finance (DeFi) projects of 2020. Since the blockchain oracles solution project has broken above its previous all-time-high at $5 in early July, the project has entered a price discovery stage and set new ATHs on a weekly basis.
Last night (August 8) LINK's rocket ship was blasted off after a brief consolidation period at $10 level and went straight to a new ATH at $13.8 in a matter of hours. The project is now being traded at $13 and now ranked number 6 on CoinMarketCap with a market capitalization of $2.74 billion.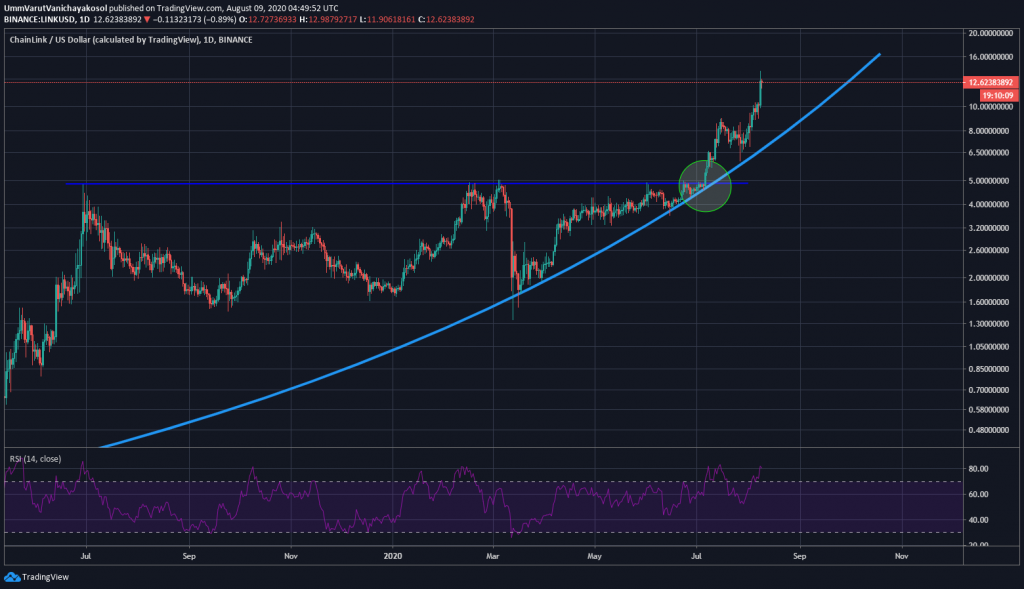 The factors behind LINK's bullishness is the growing demands for decentralized oracles solution LINK offers for DeFi projects. As the DeFi space continues to expand, demand in LINK and other similar projects like Band Protocol (BAND) also soars.
Read more: Blockchain Oracle Band Protocol Breaks for New All-Time-High
Moreover, the funding rate on cryptocurrency derivatives exchange, Binance futures, for LINK has dropped below zero for some time and the rate was at -0.02% before the price spike. The negative funding rates indicated that traders are more willing to short ChainLink, thus when the short squeeze happened, bears were forced to buy back LINK at the market price and subsequently drove the price higher.
You may also want to read: DeFi Market Cap Smashes Through $9 Billion Mark; Here's Where to Get The Latest Updates in DeFi