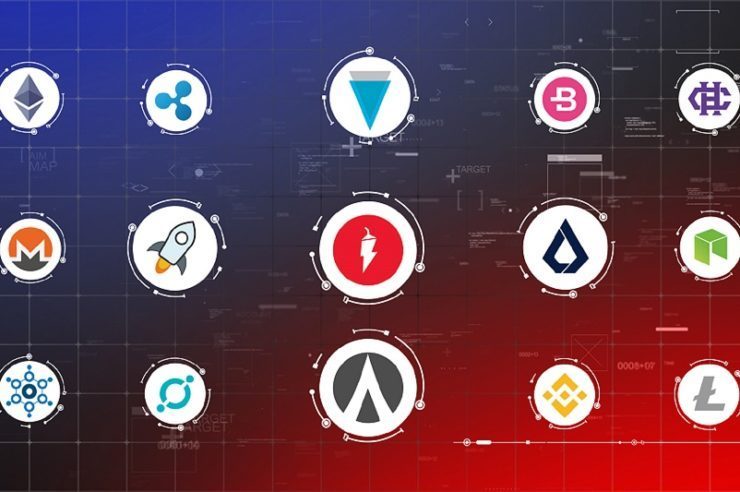 It is a field of green today for the altcoins market, as the rest of the market follows the lead of the world's top two leading digital assets – Bitcoin (BTC) and Ethereum (ETH). ETH in particular has seen a rise of 56% in the past seven days after a price rally pushed it beyond $1,100 in the last 24 hours. It is now only approximately $300 away from its historical all-time-high. If its upward momentum continues, we may very well see Bitcoin's success in the last two weeks replicated with Ether.

Cardano (ADA), Stellar (XLM) and decentralized protocol Polkadot (DOT) which has been looked on favourably as an alternative to Ethereum, reported weekly gains of 48%, 69% and 32% respectively. Dogecoin (DOGE), however, is the week's breakout star with 136% in gains to reach a price of $0.010. In addition to these, DeFi tokens such as Uniswap (UNI), Synthetic (SNX) and Aave (AAVE) have seen significant gains of more than 30% this week.

According to Decrypt and TheTIE CEO Joshua Frank, institutional players such as Grayscale are responsible for the drive of prices upwards. Specifically, Frank mentions that a majority of investors from Grayscale's Ethereum Trust (ETHE) "received their shares" and are buying up large amounts of ETH to pay back the ETH they borrowed in order to buy ETHE previously with Grayscale.

"Because many borrowed ETH, they have to buy ETH spot to pay back lenders to close their trade," he theorizes. "This is likely a large part of the reason ETH had a massive run-up this weekend, why ETHE fell today (despite ETH's massive run this weekend), and why the premium on ETHE has fallen so drastically."

Aside from this, perhaps institutional investors are eyeing the next big thing after seeing Bitcon's spectacular and almost unbelievable bull run. Those that were unable to cash in on Bitcoin's surge for any reason could be looking at another similar-tier digital asset to invest in, and Ethereum seems to be the next best pick, having experienced larger year-to-date returns in the past 52 weeks, as compared to Bitcoin. Grayscale recently added to more than $50 million of ETH to its Ethereum trust holdings.