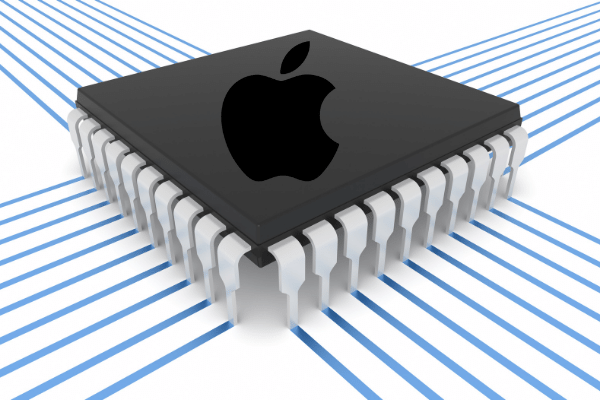 Apple (-0.60%) may face chip shortages that could potentially derail sales of Macs which have become an increasingly important product for the company because of the pandemic

U.S. reliance on offshore chipmakers, in particular in Taiwan and South Korea, now exposes key weaknesses in supply chain for some of its most coveted products, from automobiles to smartphones
Better a chip in the Mac than none at all.
When Apple broke up with Intel, to design its own chips and have them manufactured offshore, investors cheered the development, heralding a new era of independence for the tech giant.
And while Apple's latest quarter was a blockbuster, with soaring revenue, record Mac sales, and stronger-than-anticipated iPhone demand the global chip shortage is finally catching up to the company.
On a call with analysts, Chief Executive Officer Tim Cook and Chief Financial Officer Luca Maestri warned that supply constraints are crimping sales of iPads and Macs, two products that performed especially well during pandemic lockdowns.
Maestri noted that the chip shortage will knock between US$3 billion to US$4 billion off revenue during the fiscal third quarter.
And much of that can be attributed to shortages in chips specifically for Macs, which used to run Intel chips, but now run designs created by Apple off Arm's architecture and which are manufactured by Taiwan Semiconductor Manufacturing Company (-0.17%).
Apple executives blamed "semiconductor shortages that are affecting many industries" and "very, very high" demand for iPads and Macs.
And things could get a lot worse before they get a lot better.
Consumers, businesses and schools have been snapping up millions of iPads and Macs for remote work, and Cook suggested on Wednesday that the momentum won't necessarily slow down after the Covid-19 pandemic ends.
Noting that many businesses will likely shift to hybrid models with employees working at home and in the office, Cook expected continued demand for devices, especially productivity tools such as Macs.
Unfortunately for Apple though, TSMC has already warned that its customers may face potential supply disruptions as geopolitical tensions heat up between Washington and Beijing.
In Apple's fiscal second quarter, the Mac generated a record US$9.1 billion in sales, while the iPad topped Wall Street expectations with US$7.8 billion in revenue.
But those numbers could take a hit if chip shortages worsen, and will figure into the strategies of some of the biggest chipmakers in the business, including Nvidia (-0.68%) and AMD (-1.40%), which have long relied on offshoring, while perhaps confirming Intel's (-0.60%) decision to keep production inhouse.