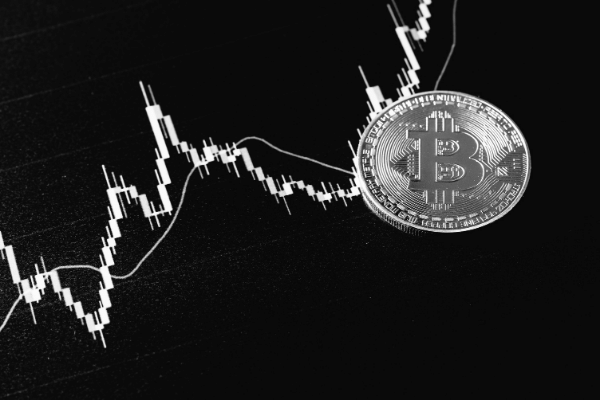 Bitcoin reached a record high of close to US$65,000 earlier this month but now struggles to maintain over US$55,000
Benchmark cryptocurrency now hovers between 50-day and 100-day moving average, with an inflection in either direction possible 
What do you do when you're winning? Do you cash out? Do you double down?
So what happens when you buy an asset, claim that it's the best thing since sliced bread, and in the ensuing euphoria, sell that very asset you just hawked?
That's the very question that investors are asking themselves on discovering that Tesla, which had previously invested some US$1.5 billion in Bitcoin, had also sold some Bitcoin as it was rallying hard on the prospective Coinbase Global listing on Nasdaq.
When Tesla (-0.60%) announced its earnings on Monday, buried deep within its numbers was some US$101 million in income generated from selling 10% of its Bitcoin holdings – not a small sum for a company that is allegedly long Bitcoin.
And not a very long holding period either.
But Tesla may not have lost faith in Bitcoin, it's more likely an opportunistic move as profit from the cryptocurrency sale, plus regulatory credits and tax benefits made up some US$0.25 to Tesla's adjusted earnings of US$0.93 a share.
Tesla explained that the sale was also to test the liquidity of Bitcoin – whether or not there would be a market to sell into if it ever needed to.
Yet if Bitcoin maximalists were rattled, that wasn't apparent as Bitcoin has continued to remain above US$50,000.
But Bitcoin is facing a make-or-break moment following a recent bout of selling, according to technical analysis.
Though the cryptocurrency has rebounded above its average price over the past 100 days, it's still trading below its 50-day moving average with such a dynamic typically indicating an asset is nearing an inflection point.
If Bitcoin can't overtake its 50-day mean – which currently sits at about US$57,000 – then it might be in for a period of volatility as the gap between the two trend lines converges.
Technical indicators suggest breaking out might not be an easy feat – Bitcoin failed to do so on several occasions last week when trying to remain over US$55,000.
Nonetheless and despite its recent turbulence, Bitcoin is still up 511% over the past year.
Inflation and central bank policies have been its biggest drivers during the past 12 months and there is little in terms of narrative to suggest that things will change any time soon.
As for Tesla?
Sure Tesla sold some Bitcoin, but it's also holding on to a lot more and sitting on some US$900 million in unrealized profits on the cryptocurrency – that in and of itself is good enough reason for Elon Musk, whose tweets have the power to move the market – to continue to talk it up.