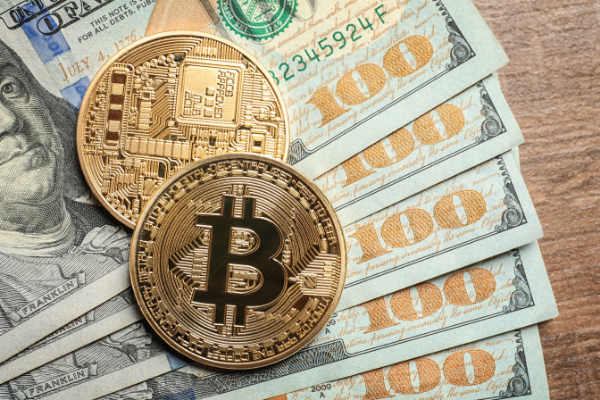 Bitcoin took a fall on Friday as talks of Biden's tax hike hit the financial market. After unveiling a $2.3 trillion infrastructure spending proposal, Biden announced his plan to nearly double the capital gains taxes for individuals who earn more than $1 million a year. Effectively raising the tax rate on their income to 39.6 percent from 20 percent.
Adding to recent pressure simmering on cryptocurrency investment, news of Biden's tax plans hit the wires late Thursday and tanked the US equity markets. The price of Bitcoin dropped below the psychological important $50,000 level on Friday, antagonizing the bitcoin.
"It is clear that Bitcoin is more sensitive to capital gains tax threats than most 'asset' classes. The threat of regulation, either directly in developed markets or indirectly via the taxman, has always been crypto's Achilles's heel, in my opinion," said Jeffrey Halley, senior market analyst at Oanda.
In an interview with CoinDesk, CEO of the over-the-counter liquidity provider B2C2, Phillip Gillespie said, "The market has been trading extremely risky due to the Federal Reserve's policy that backed risk trades. Now the reality of the Biden administration hits, and the market is going to start worrying about taxes & regulations."
If enacted, Biden's capital gains tax plan could yield about $370 billion in revenue over a decade. However, America's millionaires would be hit the hardest. At present, high-earning investors pay a lower rate on their incomes than many middle-class workers. 
In fact, once Biden's tax plan takes effect, Americans earning more than $1 million per year will pay a 52.22 percent rate on their capital income if they live in New York State, and 56.7 percent in California.
Bitcoin, the world's biggest cryptocurrency, is on track for a 15% loss on the week. However, the latest tumbles come in the wake of a sharp rally with Bitcoin still up 65% since the start of the year.
Read more: Jackson, TN: Mayor Scott Conger Announces Cities Adoption of Bitcoin