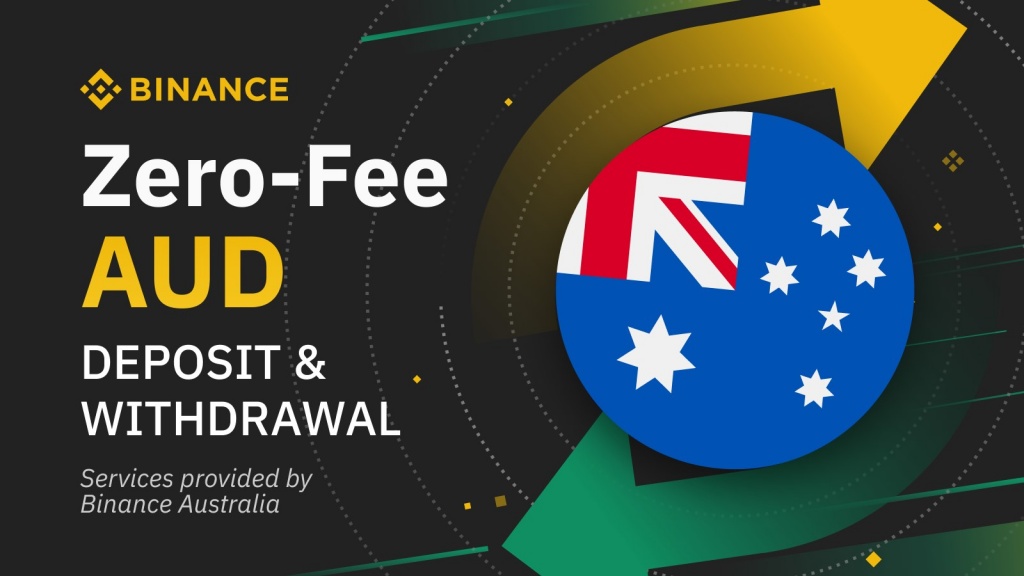 The world's largest cryptocurrency exchange has moved into Australia with the launch of Binance Australia today, according to a press release shared by Binance. Australian citizens will now be able to purchase and trade cryptocurrencies available on Binance Australia's platform directly with the Australian Dollar (AUD).
"Australia has been at the forefront of blockchain innovation with favorable policies. By providing a secure and regulated platform for trading digital currencies with AUD, Binance Australia aims to make crypto more accessible among Australian users, furthering our mission to provide crypto access and drive freedom of money worldwide," said Binance CEO Changpeng Zhao (CZ).
Users will be able to deposit AUD via PayID, an identifier that links bank accounts and particulars to Australian citizens so they can receive payments without having to offer their bank details, and make withdrawals direct to their bank accounts without any fees on Binance Australia.
While this is not Binance's first foray into the Australian market, this is the first time users in Australia will have access to all of Binance's offerings on the platform. Previously in March last year, Binance launched its brokerage platform Binance Lite in the country, utilizing internet banking services and connecting potential Bitcoin buyers with more than 1,300 newsagents.
This is the sixth regional platform Binance has introduced, with others in Singapore, Uganda, South Korea, Jersey and the US. After Australia, the exchange is planning for Binance UK next.
You may also want to read: Binance Partners German Investment Firm CM-Equity to Expand Services in Europe