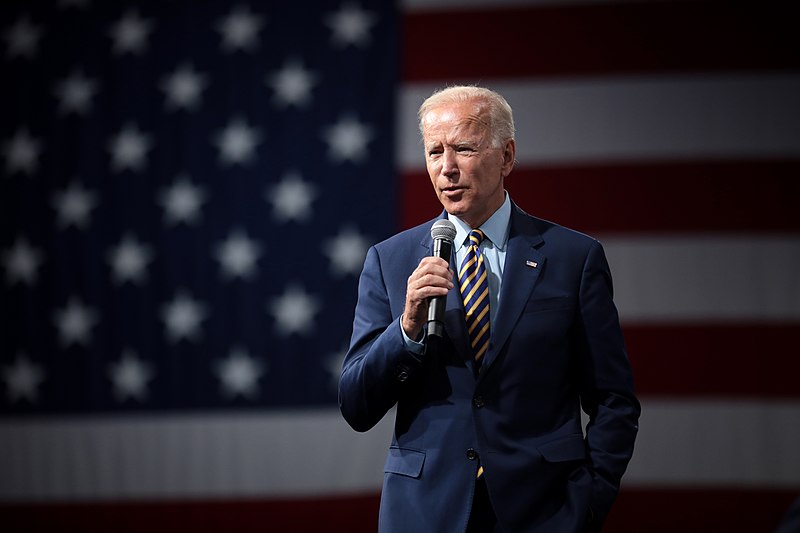 It is official. Joe Biden is the new president of the United States which prompted investors to sell the news and took Bitcoin down to a low $14K level.
Last night, the Associated Press called Joe Biden the winner of the 2020 presidential election. At the latest update, Biden has 290 electoral votes after winning decisive results in Georgia and Pennsylvania.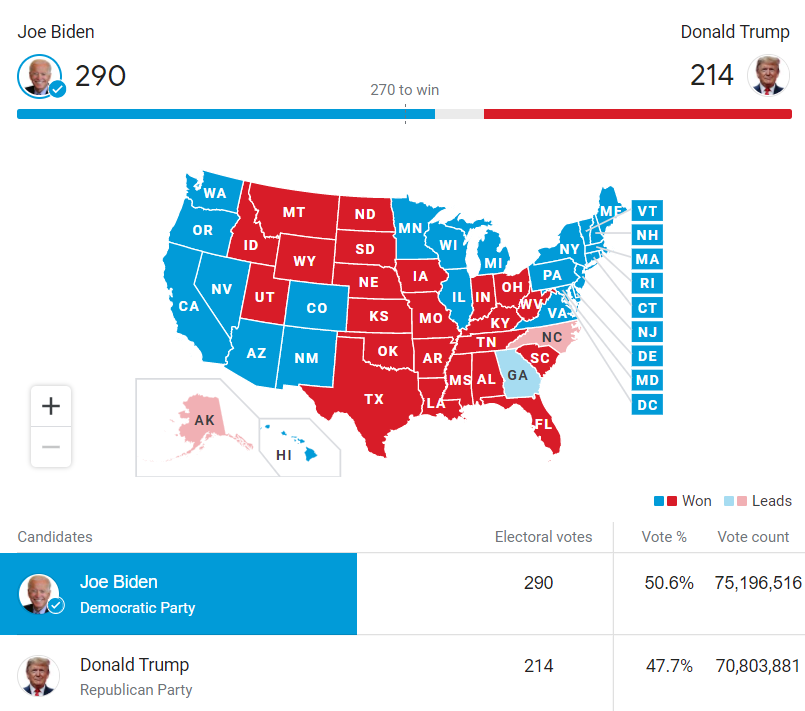 Bitcoin reacted with volatile price movements as the news emerged. The cryptocurrency first surged back up to $15.4K before dropping back to a swing-low of $14.3K as investors performed the sell-on-fact, according to Coinbase.
However, the price picking itself back up rather quickly as the dust settled. Right now Bitcoin looks like it might be stuck in a larger trading channel in yellow.
The immediate short term support that traders should keep an eye on at the moment is the previous 2019's top at $14K. Bouncing of this level could give BTC the momentum to continue pushing upward.
Breaking below the said support, however, could send Bitcoin down to test the rising lower channel at around $13K. This will put the cryptocurrency in a prolonged consolidation period to garner more strength in the next few weeks.
This pull-back might be something Bitcoin actually needs, as the RSI on the daily timeframe has reached an overbought territory. The cooldown of the RSI would make these moves to the upside more sustainable if we wish to see higher prices.
How the Biden administration is going to affect the market is still unclear, however, some speculate that his tax plans and MMT policies will not be as investor-friendly as that of Trump's.
You may also want to read: Markets Across the Globe Flash Green as US Election Result Draws Near