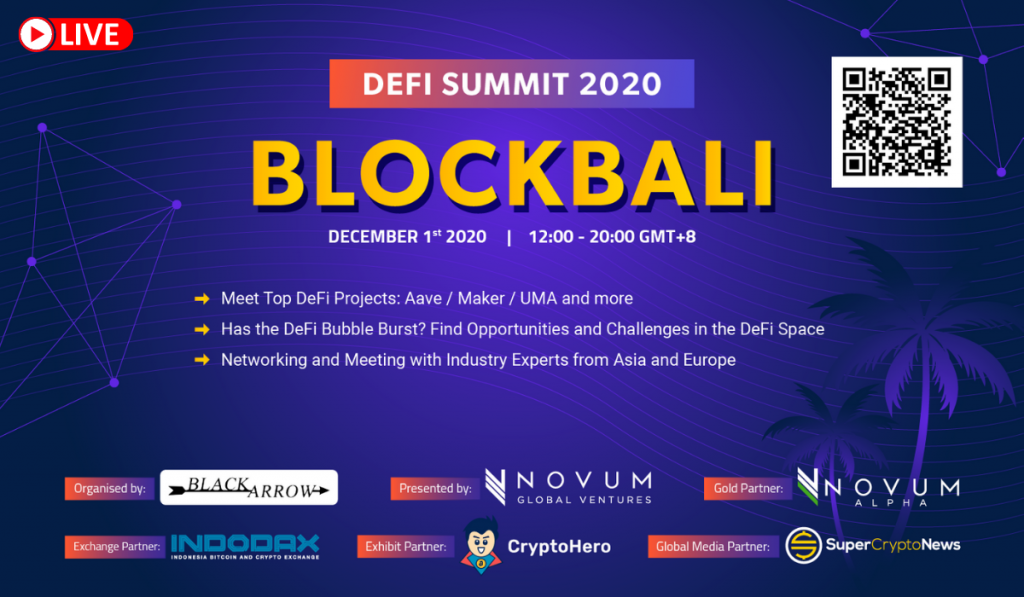 DeFi truly emerged as a winner this year over the summer as it recorded explosive growth numbers in Total Value Locked, speed at which projects raised millions of dollars and the lucrative rewards meted out to yield farmers. This was reminiscent of the ICO boom in 2017, but as most of the community knows, the hype did not last long. Is DeFi set for the same fate?

The DeFi market is certainly cooling down as yield farming rewards decline. Coupled with the growing strength of industry fundamentals for Bitcoin and Ethereum, it is natural for market participants to move back into more reliable digital assets. This does not mean that the game is over for DeFi. The potential of the DeFi sector and projects with strong core fundamentals and functionalities will certainly survive, while constant innovation and developments could revive it.

There is no better way to find out what heavyweights in the DeFi sector are up to recently as the year comes to a close than to join SuperCryptoNews in one of the most anticipated blockchain and crypto events in Asia – Blockbali 2020.

Shining a spotlight on DeFi, Blackarrow Conferences is hosting the 4th edition of Blockbali on December 1, a one-day blockchain conference that is presented by Novum Global Ventures, an end-to-end blockchain advisory firm and accelerator. Other involved companies include Indodax, and Indonesia-based digital assets marketplace, Singapore-based digital assets hedge fund Novum Alpha and automated trading bot application CryptoHero.

SuperCryptoNews is privileged to be the presenting media for the event.

Leading companies and advocates in the DeFi sector have already been confirmed for the event, including representatives from Polkadot, Aave, UMA and other notable experts across the world.

This 4th edition of Blockbali features 30 global experts including Patrick Tan – Novum Alpha, Oscar Darmawan – Indodax, Jorge Sebastiao – DeFiX, Peteris Zilgalvis – European Commission, Jocelyn Chao – MakerDAO, Vladimir Nikitin – Polkadot, Clayton Roche – UMA, Marloes Pomp – Dutch Blockchain Coalition, Masumi Hamahira – Bitcoin Association, Marc Zeller – AAVE, Irwin Chee – Novum Global Ventures, Matthew Finestone – Loopring, Magnus Jones – EY, Alexander Russman – Enjin and many more.

Get access to the event on December 1 by signing up here now.