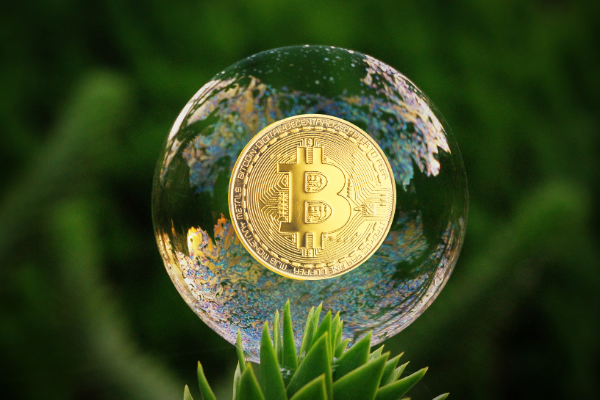 Surge in retail demand for Bitcoin has seen eToro warn of disruptions heading into the weekend, with clients potentially limited in their buying orders
Weekend surge in Bitcoin trading volumes could see another sharp rally into next week
Any seasoned Bitcoin trader will attest that weekends are when Bitcoin trading volumes typically tend to slough off, but the upcoming weekend may be a bit of a bender for Bitcoin bulls.
According to eToro, which recently offered as much as US$500 to lure investors to open US$5,000 cryptocurrency trading accounts, the platform is fielding so much demand for Bitcoin and other cryptocurrencies that it warned customers they may encounter "possible limitations" filling orders.
In an email to customers, eToro wrote, "The unprecedented demand for crypto, coupled with limited liquidity, presents challenges to our ability to support BUY orders over the weekend.""In light of this, it may be necessary for us to place limitations on crypto BUY orders over the weekend." And that could be the spark that lights another Bitcoin rally, with the bellwether cryptocurrency already recovering off its lows in as many days and now trading around US$37,500.
But eToro's difficulties coping with retail demand for Bitcoin also underscores how trading platforms are struggling to manage the surging volatility in the cryptocurrency market, even as Bitcoin skyrocketed to an all-time-high of over US$41,000 last week. And while it pulled back to as low as US$33,000 at one stage, Bitcoin has since rebounded, demonstrating just how volatile this asset class is. Right up till last year, Bitcoin trading volumes tended to slow down going into the weekend, as institutional traders stepped away from their desks, but a resurgence in retail interest has mean that volume has surged recently on weekends.
As the only show in town on the weekends (Bitcoin trades 24/7 unlike other traditional financial assets), investors, particularly retail, have been drawn to trade Bitcoin in their free time. And this weekend, any slowdown in eToro's ability to facilitate buying activity for Bitcoin may see Bitcoin surge in other cryptocurrency exchanges as demand spills over.
That could be a double-edged sword because knowledge of an upcoming surge in demand for Bitcoin might lead some traders to take the opportunity to lock-in some profit.
The current flows for Bitcoin however still seem to suggest that a weekend rally may be imminent and retail investors, in sufficient numbers, do have the capability to push Bitcoin far higher than its most recent rally. 
---
Written By: