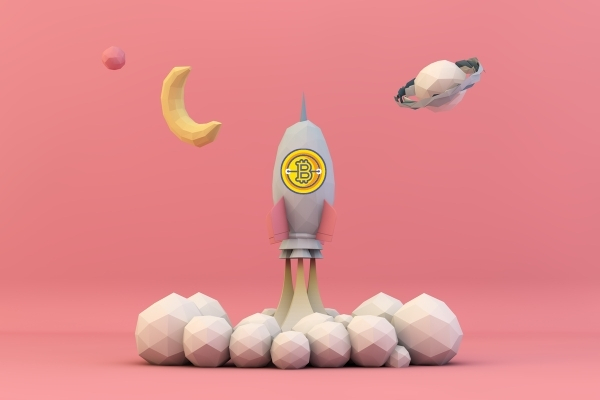 Bitcoin hit a multi-year high of $15.9K this morning after smashing through the $15K level only less than 12 hours ago according to CoinMarketCap, much to the surprise and excitement of the crypto community. The bellwether cryptocurrency has had an amazing year so far as it went beyond traders' expectations time after time, growing more than 12.5% to a price level that it has not even come close to since January 2018.
Bitcoin bulls are definitely having a field day, especially with Bitcoin moving past $10K, then $12K and a sudden jump to $13K in the last two weeks after PayPal's announcement, and it seems like US elections week was the final catalyst for it to jump leaps and bounds beyond $14K and $15K. We began September, only two months ago, at a low of $9,980, and in a short period of time, Bitcoin has grown more than 50%.
According to crypto analytics platform Glassnode, this puts a whopping 97% of Bitcoin holders (wallet addresses) in profit.
Turbulent US election vote counts have certainly stirred the pot for a Bitcoin price jump, especially as Trump gears up on the legal end of things. While his antics may be quite a headache for many, his actions and the elections on the whole have proven to be excellent for markets.
Equity markets are seeing green across the board, with the S&P 500, Nasdaq and Dow Jones experiencing upticks between 1%-3%. Asia's markets are also up but only slightly, seeing less than 1% growth in the past 24 hours.

"The implications of this surrogate exchange mechanism provided by PayPal are profound, because now an investment in a cryptocurrency can also be spent.Imagine using profits that you made from buying stocks to pay for other items that you want without having to sell the entire stock, but giving up a portion of it," said Patrick Tan, CEO of Novum Alpha, a Singapore-based digital assets hedge fund.
As with most price surges, however, does this suggest that a pullback is imminent, sending prices back down to the $13,500-$14,500 range?
"Some investment analysts are also touting Bitcoin as a tool for diversification in times of uncertainty, so fresh lockdowns in Europe, extensive delays in U.S. election results and the ensuing violence and chaos that will follow, could also be fueling Bitcoin's ascent. And while some are warning that Bitcoin is just another "pump and dump" scheme boosted by techno-libertarian spiel, there are others who suggest that its emergence as a nascent asset class is no longer up for debate," he added.
Indeed, the power of Bitcoin cannot be denied any longer as large institutional players announce their long-term bets on the orange coin, further strengthening the cryptocurrency's foundation as a viable alternative asset that can be used as a hedge against other traditional financial market instruments. 
Take MicroStrategy, Mode Global and Square for example, the three most recent investors in Bitcoin. These companies bought into a large amount of Bitcoin very recently, and great timing as well, because they entered the market before Bitcoin struck $13,000 and are being rewarded now for their foresight. Each of these players are recording approximately 30% in gains or more with the Bitcoin they currently hold.
With this year's bull run reminiscent of 2017's bull run, the crypto community is definitely eyeing Bitcoin's historical all-time-high at $20,000 next.
You may also want to read: Markets Across the Globe Flash Green as US Election Result Draws Near