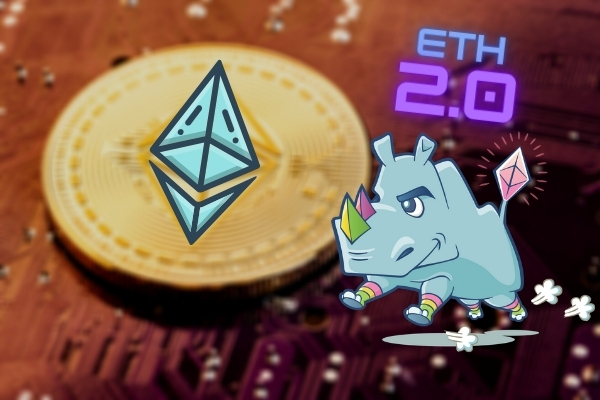 The Phase 0 beacon chain launch for Ethereum 2.0 is finally within grasp after two years of discussion, and three months of final stage testing. While this was slated for a November launch previously, several hiccups and pit stops along the way have delayed progress but minimally, and it seems that we will witness Ethereum 2.0's rise before the year ends.

The official Ethereum 2.0 contract went live on November 4 only after a week of delays and similar to the process as seen on the final Medalla testnet, a minimum amount of staked ETH must be hit before the beacon chain is launched. Potential validators will be required to stake a minimum of 32 ETH on the network and the number of ETH holders with that amount number more than 126,000 when looking at Ethereum wallet addresses.

Currently, the Ethereum 2.0 launch contract requires exactly 524,288 ETH to launch which is equivalent to 16384 deposits in total. As of now, the contract still needs approximately 500,000 ETH and this condition has to be fulfilled at least a week before Dec 1 for it to go live as scheduled, otherwise delays should be expected.

Image Source: https://launchpad.ethereum.org/
It has not been a smooth journey for Ethereum 2.0 but the start to a new age for Ethereum is near. Barring any major issues, the community should be able to see ETH2 before the year is out. 
Previously, analysts posited that Ethereum 2.0 may face some difficulties in obtaining its staking goal due to competition by DeFi projects, as the rewards that yield farmers can earn by staking their assets on DeFi networks supersedes that of the mostly flat rewards for staking on Ethereum 2.0. However, as the DeFi market quietens, there is no doubt that this crypto market heavyweight will see an abundance of supporters soon enough.
ETH saw 13% in gains in the last two days, and while the price surge is partially due to the effects of the bullish Bitcoin market, Ethereum 2.0's launch news and the deposit contract going live has definitely seen a revival in the interest and demand for ETH.
You may also want to read: Bitcoin Hits Multi-Year High As It Surges to $15.9K in 24 Hours