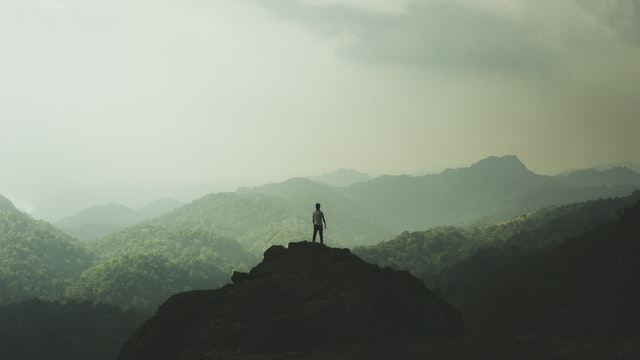 Bitcoin is experiencing the seventh consecutive green week in a row since the major sell-off on March 12 caused by the fear of the COVID-19 virus and crumbling world economy.
At the time of writing, Bitcoin is being traded at the $7,950 level, according to Coinbase. The orange coin began to recover only one day after its price took a more than 50% nosedive in just 24 hours. From the yearly lowest point on March 13, Bitcoin has regained all its loss and retraced back up more than 100%, easing the turmoils that traders suffered through in the previous month.
The surge in price happened shortly after Bitcoin broke above important resistance at $7,800 territory, and is now determined to take back $8K which was a temporary support level prior to the sell-off.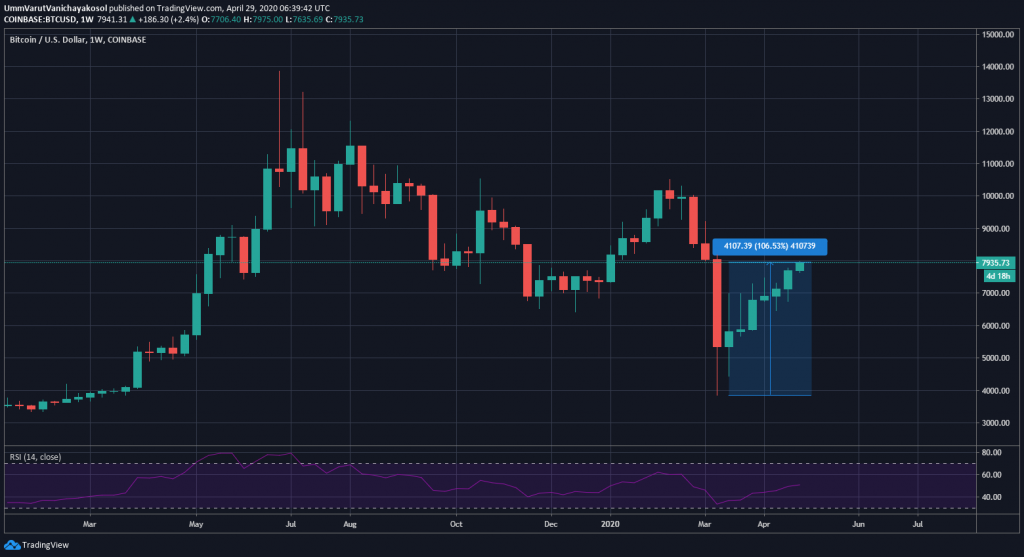 On the other hand, Ethereum (ETH) has finally regained the psychological level at $200 and Ripple (XRP) is now one of the top gainers in the past 24 hours, stacking more than 10% gains. The majority of Altcoins are looking bright as green swept across the board, while the SCN30 Index is now at 140 points, the highest point recorded in the span of these two months.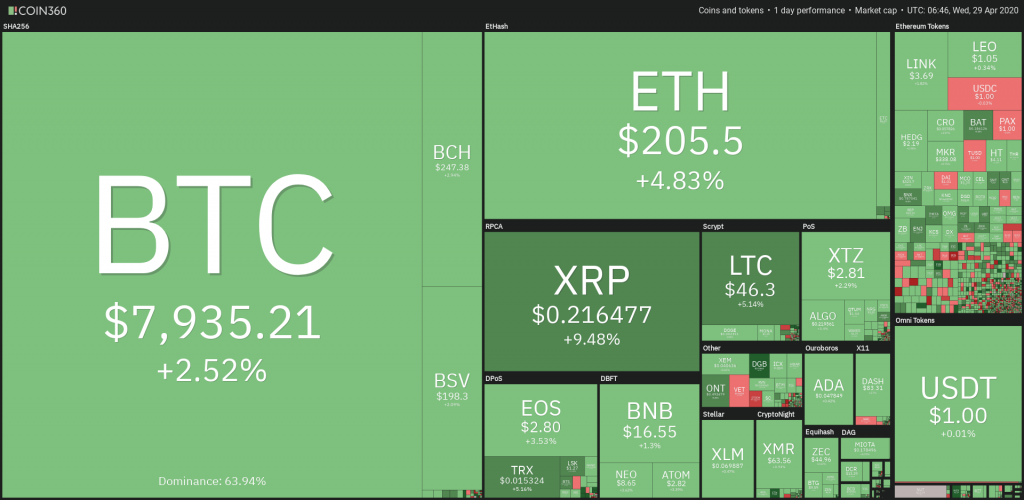 Image Source: Coin360

Bitcoin market dominance has adjusted to a slightly lower percentage at 64.5% as Altcoins are seeing larger gains during the day.
The main factor driving the current bullish market can be attributed to the Halving event, which is less than two weeks away. Moreover, some miners may halt BTC selling and speculate on the potential rise in prices after the halving event, resulting in significantly less selling pressure.
You may also want to read: SCN30 Index Analysis: 27 April – 04 May 2020