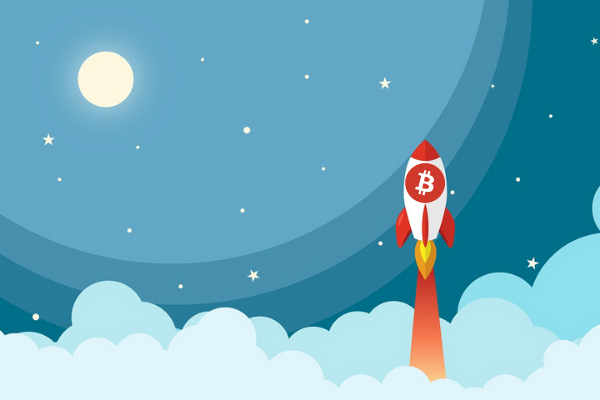 December 17, a day seemingly just like any other, will go down in crypto history as the day Bitcoin destroyed its previous all-time-high recorded in 2017. Not only did the bellwether cryptocurrency surpass the $20,000 level, it continued to surge beyond the $21,000 mark until it struck $21,742, according to CoinMarketCap. The orange coin gained 12% over the last 24 hours as Bitcoin HODLers and bulls see their faith in Bitcoin being rewarded after a wait of three years.

Demand for Bitcoin has seen a tremendous increase in the past few months especially on the institutional side. Companies such as MassMutual, MicroStrategy and Guggenheim Partners have gotten themselves slices of the Bitcoin pie in varying sizes, with MicroStrategy even selling $650 million worth of debt securities just last week to maximize its holdings in Bitcoin. Grayscale Investments, one of the pioneering institutional investors in Bitcoin, similarly added more Bitcoin to its Grayscale Bitcoin Trust (GBTC) last week. The gift of foresight is certainly incredible, as these companies had perfect timings on their investments.

The retail market has not been idle either, certainly, as Bitcoin's growth in the past few months have increasingly signalled to retail investors that this is an asset worth investing in for the long term. It has given market participants confidence to continue holding onto the asset, while also giving new entrants the boost they needed to step into the crypto market.
In the same vein, Bitcoin mining stocks have also surged in accordance with the surge in Bitcoin prices, according to Coindesk. Publicly traded mining companies such as Hive Blockchain and Riot Blockchain saw double-digit gains up to 25%.

In the past three years, the $20,000 mark has been the record to beat, as traders and analysts traced out price patterns referencing the 2017 bull run. Now, this very price level has become a thing of the past as $21,000, and even $22,000 in the short term may be just the new psychological barrier to beat. Traders are now in uncharted territory, and there is no telling how long the $21,000 price level can be sustained. Bitcoin suffered a significant pullback after hitting $20,000 in 2017.
You may also want to read: UK Investment Manager – Ruffer Shifts Allocation to Bitcoin from Gold