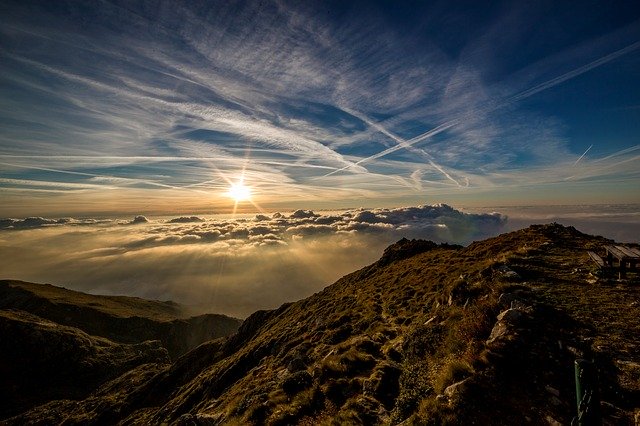 After testing the resistance on $9,400 – 9,500 for the past week, Bitcoin finally found its foothold on $9,500. Without taking any anytime to cool off, the King of Cryptocurrency continues to make it way upward, temping to test the next significant level at $10,000. Although showing incredible strength, the RSI on a smaller time frame such as 1H was highly overbought. Thus, Bitcoin inevitably has to come down, seeking a healthy consolidation.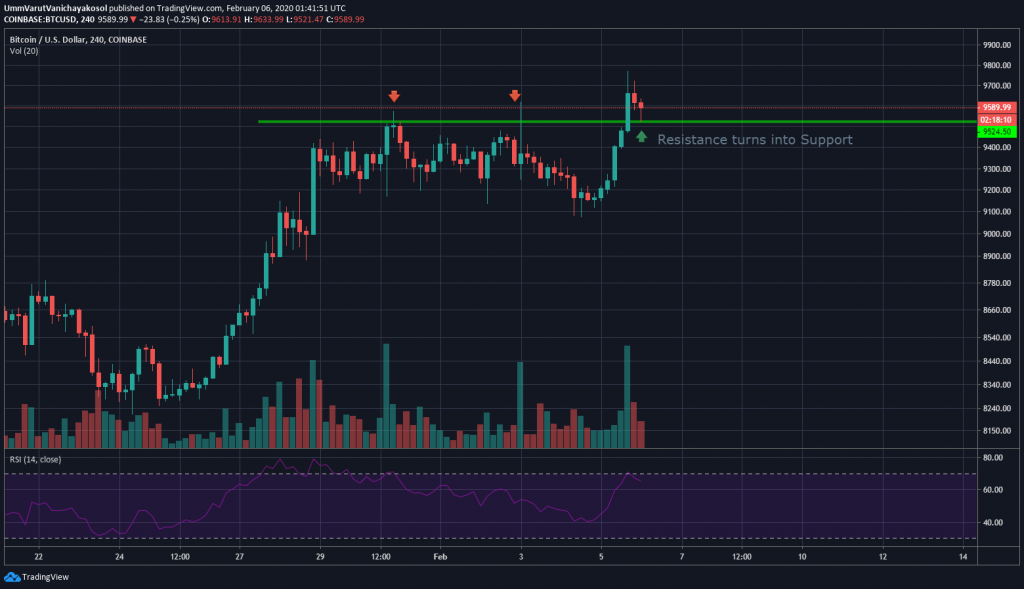 At the moment of writing, Bitcoin came back down to test its support at $9,500, turning once a resistance level into support. This is healthy for the price since going parabolic is not sustainable and often results in a sharp drop in price when the parabolic trend got broken. Expect Bitcoin to trend sideways for at least a couple of days until it gathers enough bullish momentum and attempts to make its way higher.
What's Next for Bitcoin?
The next major technical and psychological resistance level would be $10,000. During the bull run in 2017 – 2018 rally, $10k was both a significant resistance and support level. Going from 4-digits to 5-digits in price is also a big deal, a round number helps in making $10k an undeniable psychological resistance level. If Bitcoin fails to break this, falling back down to $9,500 would still be a healthy correction. However, Bitcoin often defies people's expectations; if it can burn through $10k and create a higher high over $10.8k, this would be a much-needed confirmation that we are in a clear uptrend.
Golden Cross Imminent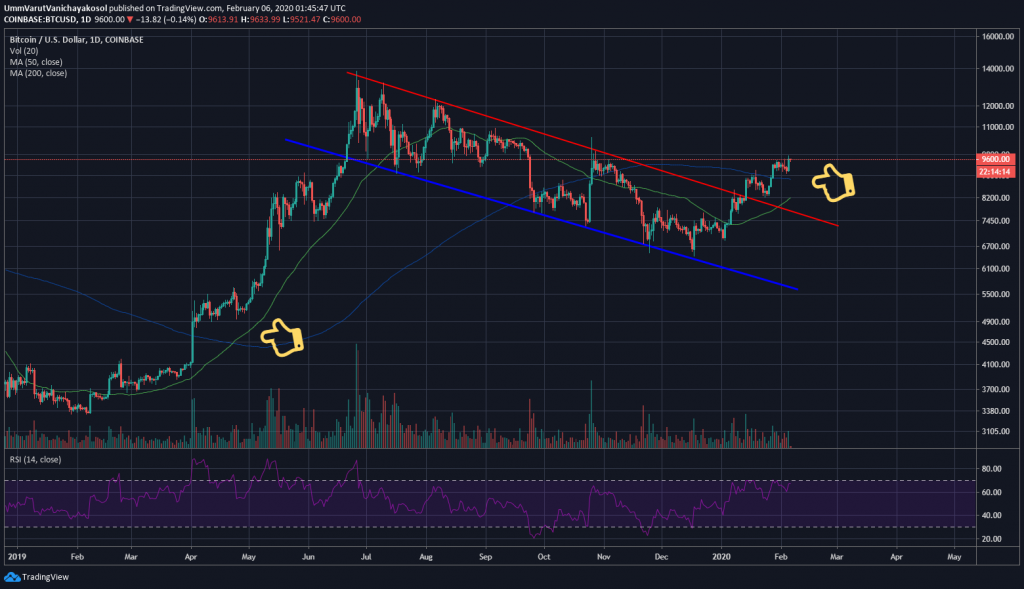 One of the most-watched indicators by investors is the Golden Cross on daily time frame. With the 50 days Moving-Average (MA) line trends upward and gets closer to the slower moving 200 MA, they will cross and create what Technical Analysist called "the Golden Cross." From the historical data, last time the Golden Cross happened was during April of 2019. Bitcoin's price skyrocketed from $5,000 to the top at $14,000 or more than 170% gain in just a couple months after the crossing. The indicator could be considered one of the reliable prediction tools and often set the trend of the market in the following months.
You may also want to read: Bitcoin Sees Consecutive Gains, Retesting the Resistance at $9,400