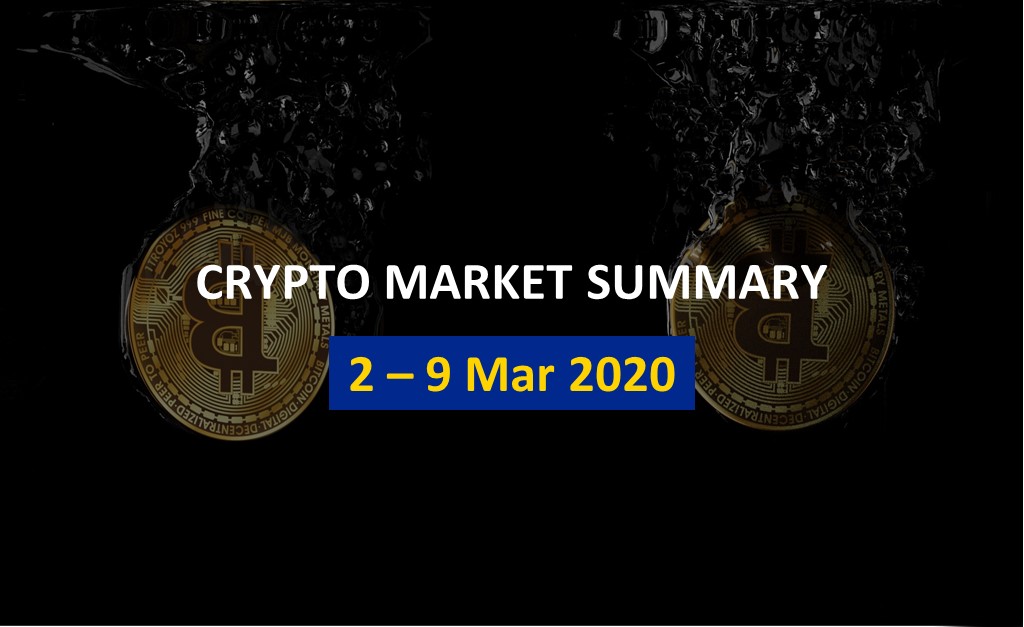 A quick look at the Bitcoin price charts over the past week seem to tell a single and simple story, from the top left to the bottom right. From testing US$10,000 Bitcoin is back in bearish territory yet again.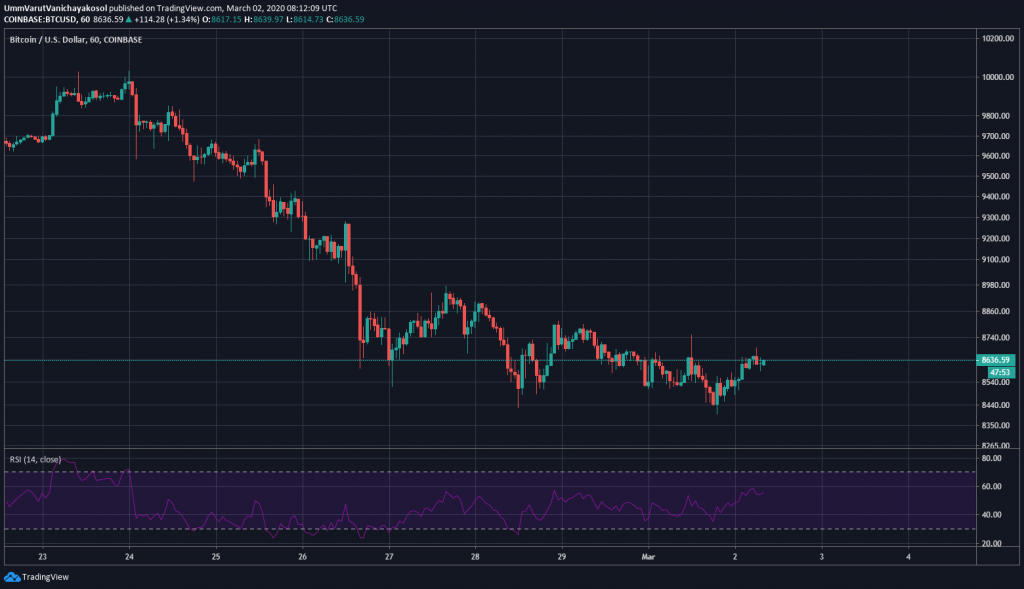 An initial boost for BTC on the back of the Covid-19 virus spread has since seen earlier theories that BTC represented a flight to safety more or less debunked. Gold continues to trade in choppy waters and there's little data supporting a strong correlation between the two. As the global stock indices tank, led in large part by the Dow Jones chalking record declines since the financial crisis of 2008, investors are once again perceiving Bitcoin as "risk capital."
Yet one cryptocurrency that has remained unmoved has been ETH. To be sure ETH has fallen from US$270 to about US$220, but bearing in mind that ETH has been hovering around US$100 for the longest time and never really meaningfully tested US$300.
Looking at the week ahead, expect more sideways trading, especially for BTC which can be expected to trade between US$8,500 and US$8,700. Stocks have already priced in Covid-19 risks and another substantial outbreak, but a widespread and uncontrollable outbreak, particularly in the U.S. will see stocks plunge even further, with pullbacks on BTC as well.
With the continued sideways movement of most BTC and ETH, profitable trades can be had by trading volatility. Look for short cover around US$9,300 and longs should cut losses if BTC breaks $7,700.
You may also want to read: Bitcoin and Altcoins Price Correlation Drops. Altseason Not Yet Over?