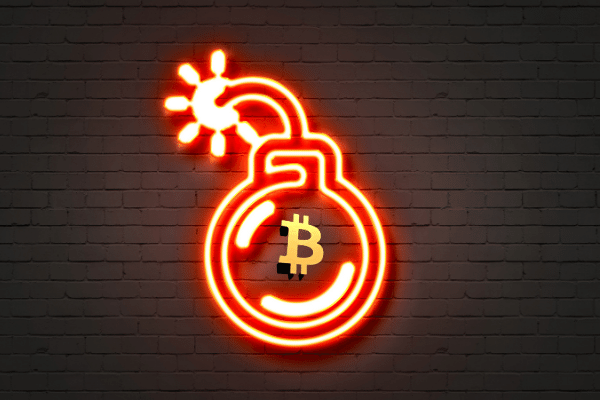 Sharp pullback in Bitcoin attributed to concern over increasingly regulation by the incoming Biden administration  
Regulation in and of itself is not a bad thing, because it provides more institutional gateways to enter the cryptocurrency market 
When is the best time to buy Bitcoin? If you can't stomach volatility, probably never.
To understand the nature of the beast that is Bitcoin, is to understand what an unconstrained asset is. Unlike any other asset class, Bitcoin's price (not the equivalent of value) is a function of perception. Perceived demand, perceived supply and a dose of perceived manipulation, all contribute to making Bitcoin one of the most volatile assets on the planet.
The most recent rout has been attributed to comments made by U.S. Treasury Secretary Janet Yellen, before a Senate confirmation committee, who noted that Bitcoin and cryptocurrencies needed to be regulated, because the bulk of cryptocurrency transactions facilitate crime. Investors reacted to comments by Yellen of trying to "curtail" the use of cryptocurrencies such as Bitcoin, over concerns that they are "mainly" used for illegal activities.
While it's estimated that just 0.34% of all Bitcoin transactions in 2020 were criminal in nature, that hasn't stopped Bitcoin traders from dumping the cryptocurrency on concerns that U.S. regulators will crack down on the sector.
The reason why governments, especially the United States, might have an axe to grind with Bitcoin, is because of a growing narrative that Bitcoin offers a viable alternative to the dollar, which some fear is being progressively debased through money printing and fiscal measures.
Curtailing the use of Bitcoin could come in various forms, including putting caps on the value of transactions conducted in Bitcoin through regulated cryptocurrency exchanges, placing limits on the number of off ramps for Bitcoin to purchase goods and services in the real world, and even potentially stifling moves by the likes of PayPal (+1.79%) to make it more easy to spend cryptocurrency.
Like any other market, Bitcoin traders can get jittery on uncertainty and Yellen's comments have placed the fear of Washington into the heart of cryptocurrency traders that the U.S. may tighten regulation when it comes to the nascent digital assets.
But curtailment is very different from a ban and regulation in and of itself is not necessarily a bad thing per se. Recall that institutional investors like certainty and nothing provides certainty like rules and regulations, which are painfully absent in the cryptocurrency space currently.
And while the threat of uncertain regulation may lead to some short term pullback in Bitcoin and other cryptocurrencies, it would do wonders to facilitate more institutional participation. What that participation means for price however is an entirely different matter and requires a reversion to reading tea leaves, tarot cards and the Tao

.