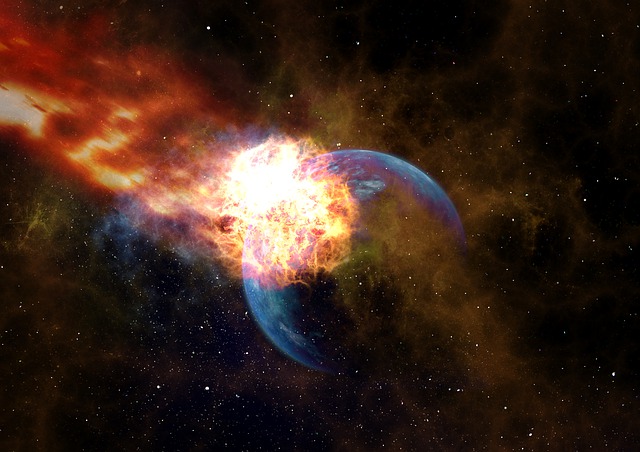 The past few weeks Bitcoin has shown some strengths as it rebounded firmly from the bottom at $3,850 on March 13. Since then Bitcoin has recovered from a deeply oversold condition and reached the top at $7,460 this week.
However, it seems like Bitcoin is losing momentum as it was trending sideways, failing to break above $7,400 resistance. The selling pressure kicked in earlier this morning, sent the price of the orange coin spiraling downward below $7k level, losing almost 8% in USD valuation from its local top.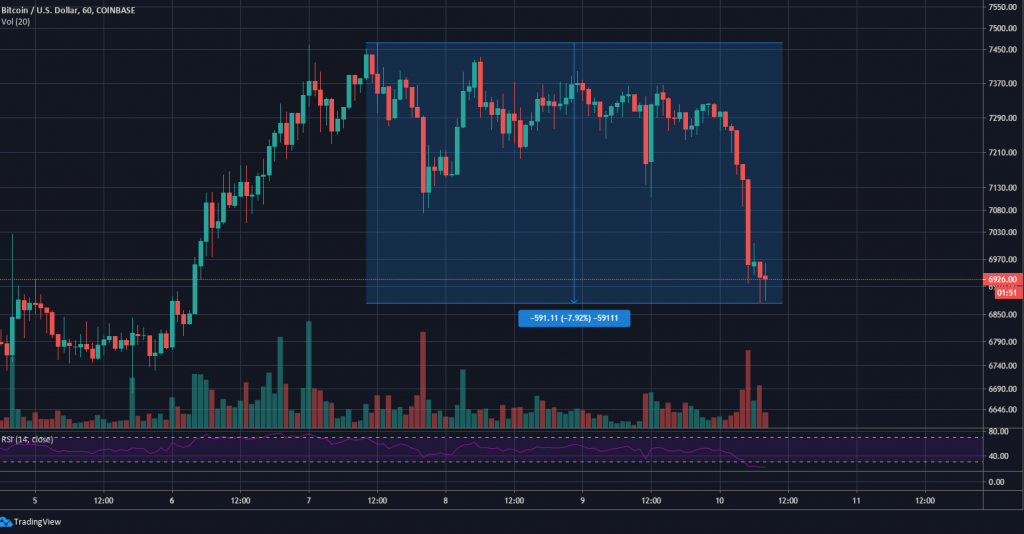 The recent fall of Bitcoin makes it parts way with the US stock market, as the pre-markets are pointing to a higher open on Friday. Despite the shocking numbers of jobless claims report, which over 6 million people filed for unemployment benefit last week, the US stock markets continue to rally for 5 consecutive days.
For Bitcoin, the recent price recovery was on an uptrend that provides support for the price throughout the majority of March. Breaking this support trendline could cause Bitcoin to lose its bullish momentum, and the trading volume is still declining after the peak on Mar 13, this suggests that a big breakout is likely to be just around a corner.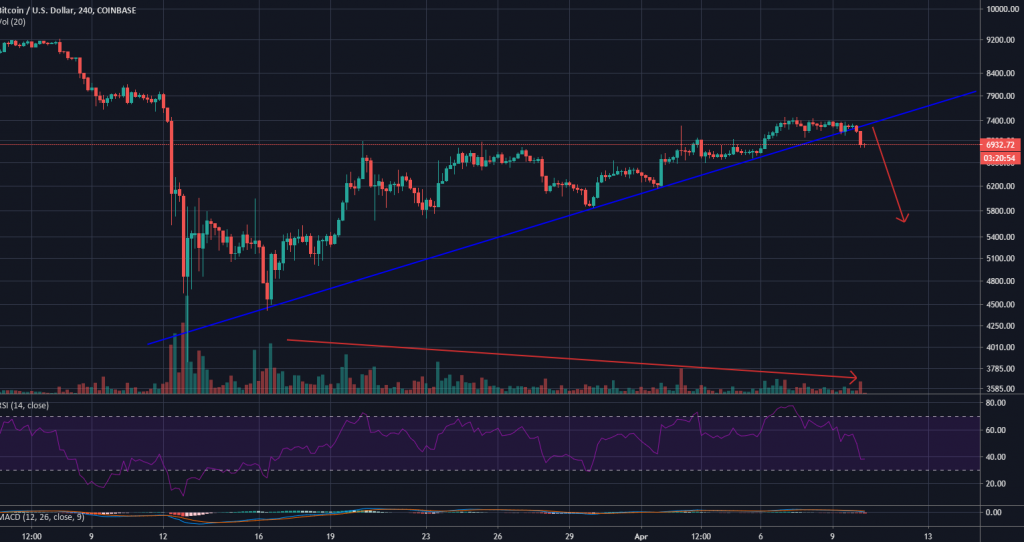 Bitcoin could go down to retest the $6,700 which was once a strong resistance and hopefully turn it into support. If the level fails to hold, expect Bitcoin to go down further to retest the low $5k level.
Sean Nance, a famous trader has also tweeted that the current price fractal is awfully similar to the one in early 2018 after Bitcoin topped out from its ATH and continued to lose its value down to $6,000. He also biased toward the lower prices as he expects capitulation to hit the market once again.
At the time of writing, Bitcoin has rebounded slightly and attempting to regain the $7k level once again. The low trading volume is still very much a concern since one large sell order can send it down even further.
You may also want to read: Mike Novogratz Warns Stock Market Is A Trap, Invest In Bitcoin Instead