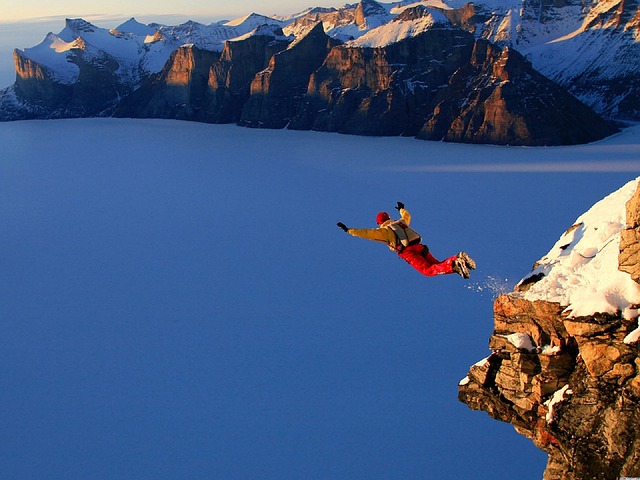 Bitcoin had a good start since the beginning of the year, and 2020 seemed to be another great year for Bitcoin when it smashed through important resistances at $9,000 and $10,000. The bullish momentum took a downturn when Bitcoin failed to keep up and broke down the Rising Wedge mid-February. Investors' sentiment still remained bullish when Bitcoin was consolidating at $9,500, which was once significant resistance for a while. However, recent price development today may change everything.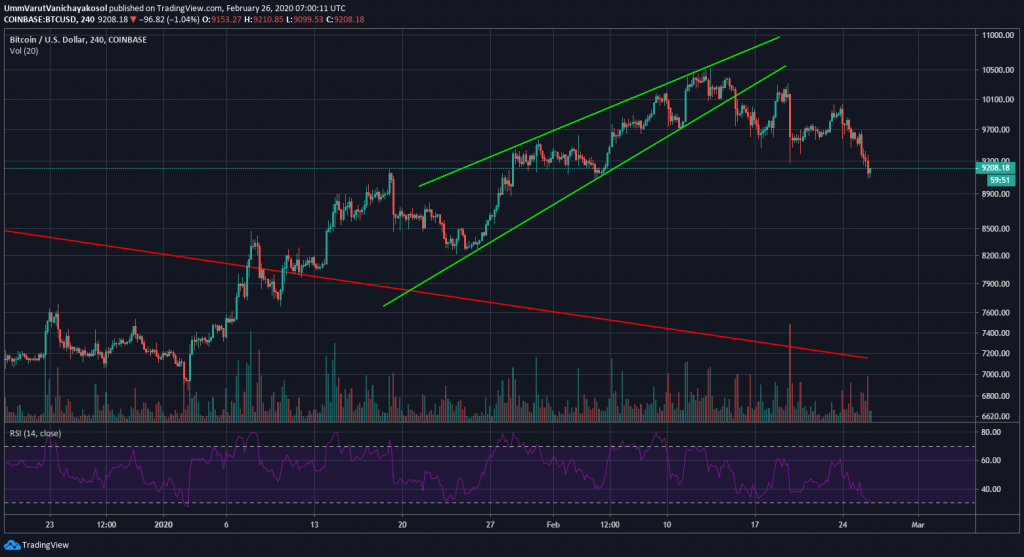 Eyes on the Golden Cross
A few days ago, Bitcoin has seen one of the strongest bullish signals – when the 50 days Moving Average (50MA) crossed over the slower 200 days MA, dubbed the 'Golden Cross'. Historically, the last time this cross happened was dated back to last April of 2019. The previous golden cross has sent Bitcoin skyrocketed from $5,000 to $14,000 within just a couple of months.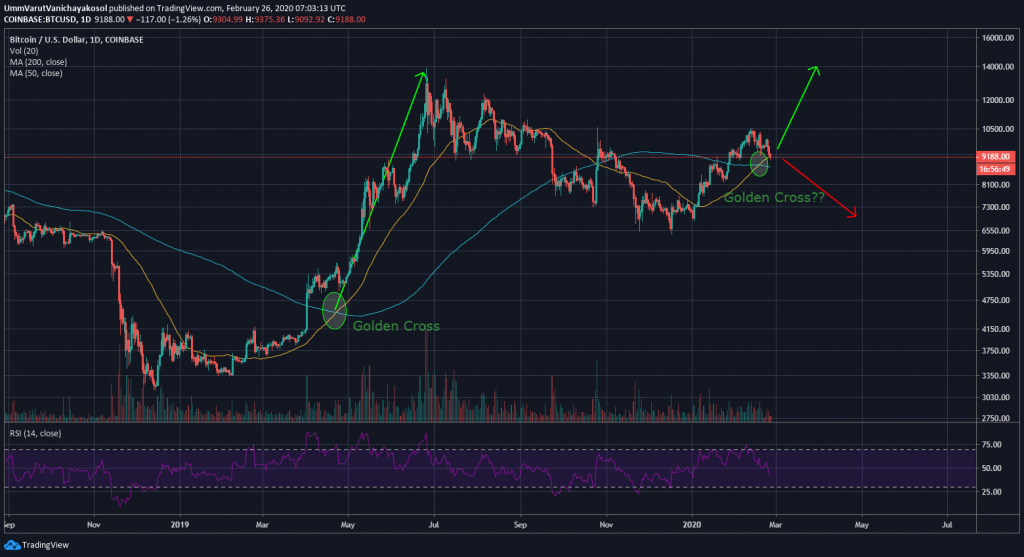 However, yesterday (25th Feb) Bitcoin price failed to maintain above the $9,500 support and tumbled down to $9,100 today's afternoon. While the price is still trending above the 200MA, if Bitcoin fails to close the daily candle above the moving average, the situation may be worse than originally expected. This could send Bitcoin to retest low $8,000 levels and officially ended this short-term bull run. Comparing to the previous Halving, this changes in momentum might cause this to be one of the worst pre-halving periods in the history of Bitcoin.
Head and Shoulder bearish pattern is also looming on medium time frames. The price target of this H&S, if played out correctly, should be around low $8,000 .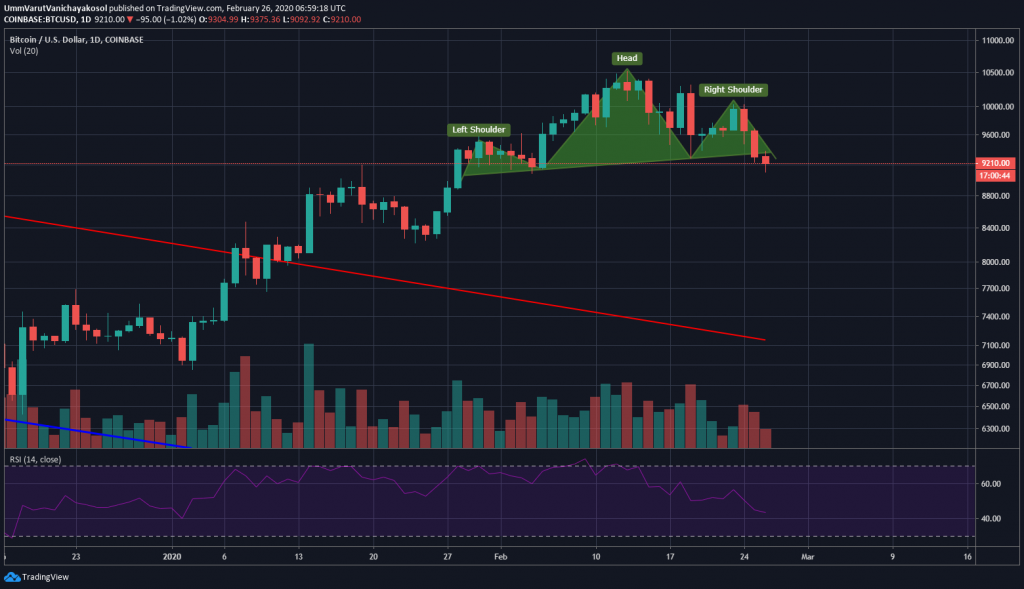 Still Too Fast to Celebrate for Bears
Bears still have to be careful and cautious when attempting to short the market. The spread of Covid-19 may start to resolve in Mainland China, but many countries around the world are just starting to feel the effect and it can undoubtedly cause a worldwide panic. When situations like recession or pandemic arise, cautious investors often go for safe-haven assets to store their wealth. We have seen this at the beginning of the year when the world feared for WW3 amidst the tension between the U.S. and Iran. Many investors have rushed to buy gold and bitcoin, sending their prices to go up while stock markets suffered.
You may also want to read: Bitcoin and Altcoins Price Correlation Drops. Altseason Not Yet Over?